Does Addiction Mean You Can Cut Off Child Support?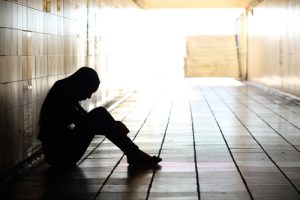 Are divorced parents required to pay child support or addiction rehab costs when an adult child is an addict?
In New Jersey, the obligation to provide financial child support for your children ends when they become emancipated from their parents. In the Fillipone v. Lee case, the court stated that, "Emancipation of a child is reached when the fundamental dependent relationship between parent and child is concluded, the parent relinquishes the right to custody and is relieved of the burden of support, and the child is no longer entitled to support."
Of course, when a child is found to be emancipated from his or her parents is a fact-specific matter that has to be closely examined on a case-by-case basis. As stated in the Bishop v. Bishop case, "The inquiry is whether the child has moved "beyond the sphere of influence and responsibility exercised by a parent and obtains an independent status of his or her own[.]"
But what happens if your child, who is not yet "on their own" in the world, is addicted to heroin or another opioid? Does your obligation to stop paying child support end? In New Jersey, as in the rest of the United States, the problem with heroin and other opioid addictions has reached the level of crisis. New Jersey has an addiction rate that is more than three times the national average. This year, President Obama announced the very first National Opioid Awareness Week where he was joined by the US Department of Justice. Heroin and other opioid addiction is an epidemic and becoming a nationwide catastrophe.
In a July 2014 case in New Jersey, Gahm v. Flay, the appellate court relied on the 1990 decision in Baldino v. Baldino and also on New Jersey State statute N.J.S.A. 2A:34-23(a), which governs child support. The statute specifically excludes addiction to alcohol or controlled substances as factors the court considers in determining the obligation to pay child support. In Baldino, the judge held that to "mandate that parents economically support a voluntarily addicted child beyond the point whereby that child would otherwise be emancipated exceeds the capacity of [the] court and would be tantamount to a condonation of the addiction and to actually supporting the illegal habit itself." The court found that voluntary drug addiction will not prevent a declaration of emancipation which would otherwise be made.
Differing from the Baldino case is the case of L.D. where a nineteen-year-old drug addicted girl was not found to be emancipated by the court. The court in that case looked at the fact that the girl was living on her own with roommates only so that she could complete high school in her district once she completed drug treatment. She was being financially supported during that time. The L.D. court distinguished this case from Baldino, where that child stopped his college education, not high school, because of his addiction. The L.D. court found that the child continued to be financially unemancipated and in need of support while she completed her residency program and earned her GED.
It seems that drug addiction in and of itself is not an automatic bar to the ending of child support. The courts are willing to look at the totality of the circumstances when evaluating whether or not a child is outside the sphere of influence of their parents, including education, financial need and the relationship that drug addiction plays in these factors.
If your child is addicted to heroin or other opioids and continues to need financial support from their other parent, please contact us today to schedule your initial consultation with one of our qualified attorneys experienced in child support and other family law matters in New Jersey. If you or your child needs immediate assistance, call the National Addiction Hotline at 1-800-662-HELP.
Read More:
When Your Adult Child Is A Heroin Addict And Lives With You
Grandparents: How Do You Get Custody Of Your Grandkids When Their Parents Are Addicts?
https://www.weinbergerlawgroup.com/wp-content/uploads/2016/09/Depositphotos_38631799_s-2015-1.jpg
333
500
Weinberger Divorce & Family Law
https://www.weinbergerlawgroup.com/wp-content/uploads/2022/12/Weinberger-Divorce-Family-LAw-Group-LLC.-520-×-118-px1.png
Weinberger Divorce & Family Law
2016-09-23 13:15:21
2021-09-24 16:18:11
Does Addiction Mean You Can Cut Off Child Support?