You Are Invited To Second Saturday Divorce Workshop, Featuring Bari Weinberger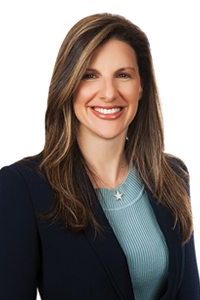 Ready to learn more about divorce in New Jersey? On January 19, join Weinberger Law Group founder Bari Weinberger and other expert presenters for an all new Second Saturday workshop for women, held at the Park Avenue Club in Florham Park.
Bari's featured session will include must-know information about the divorce legal process, including tips and information about:
What women can expect from the different stages of the divorce process,
How to safeguard child custody and support,
How you can protect yourself legally and financially,
How you can avoid the time and costs of going to court by using mediation and collaborative law,
And more.
Bari will be joined by fellow presenters, therapist Patricia Hucko, M.A., NCC, LPC, who will discuss dealing with a hostile spouse, helping your family cope with the stress of divorce, and steps for rebuilding your self-esteem. Chapter leader for the Second Saturday divorce workshop, Christine Healy, CDFA™,  will address key financial issues encountered before, during, and after the divorce process.
Second Saturday programs are grounded in the belief that the more information and support women have during divorce, the better equipped they are to make positive decisions for themselves and their children, and the more hopeful they can be about the future. Workshops are interactive and designed to help participants deal with the legal, financial, family and personal issues of divorce in a logical, yet compassionate way. With the guidance of trained professionals, workshop participants gain greater understanding of confusing and challenging aspects of the divorce process, and learn how to avoid common traps and pitfalls.
Workshop Details
Date: Thursday January 19, 2016 Time: 11:00am – 1:30pm
Cost: $45 per participant.
Where: 184 Park Ave, Florham Park, NJ
Location: Park Ave Club
Learn More & Register: SecondSaturdaysNJ.com
https://www.weinbergerlawgroup.com/wp-content/uploads/2022/12/Weinberger-Divorce-Family-LAw-Group-LLC.-520-×-118-px1.png
0
0
Weinberger Divorce & Family Law
https://www.weinbergerlawgroup.com/wp-content/uploads/2022/12/Weinberger-Divorce-Family-LAw-Group-LLC.-520-×-118-px1.png
Weinberger Divorce & Family Law
2016-12-28 09:56:40
2017-07-15 20:40:47
You Are Invited To Second Saturday Divorce Workshop, Featuring Bari Weinberger