New Jersey Collaborative Divorce Bill Approved by Senate Committee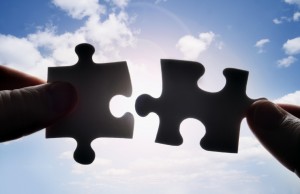 A bill passed by the New Jersey Senate Budget and Appropriations Committee last week has pushed the state one step closer to putting in place more precise rules outlining "collaborative divorce," a method of divorce in which couples settle their matters out of court via a comparatively less expensive and less time-consuming process than traditional "divorce court" litigationhttp://www.weinbergerlawgroup.com/divorce/collaborative-law-divorce/ (for more, see "How Does Collaborative Divorce Differ From Traditional Divorce?").
The bill, passed unanimously by Budget and Appropriations Committee members, outlines the process in which couples can have their marriage dissolved without court intervention. According to the NJ Law Journal, the Family Collaborative Law Act, S-1224, will now go to a full Senate vote.
Key provisions of the bill address the "dos and don'ts" of collaborative divorce, including:
Rules regarding financial disclosure: Both parties are required to provide "timely, full and candid disclosure" of relevant information, such as finances, without either side having to resort to discovery.
Confidentiality guidelines: Communication between parties and their lawyers, and communication between parties and certain other professionals, such as therapists and psychiatrists, is to remain confidential.
Attorney rules: If parties fail to reach a settlement using collaborative divorce, their collaborative lawyers would have to withdraw from the case and both parties would retain new counsel, which could not be lawyers from the collaborative lawyers' firms.
Reasons for terminating the collaborative divorce: The collaborative process can be ended if:

Either party gives notice for any reason;
Either party files a document that initiates a court proceeding without first obtaining the permission of the other party;
Either party is subject to or obtains a temporary or final restraining order under the Prevention of Domestic Violence Act; or
Either party files a motion for emergent relief, a party fails to provide information necessary to resolve the dispute or if the collaborative lawyer withdraws from the proceedings.
The bill is co-sponsored by Nicholas Scutari, Senator from Union County, and Loretta Weinberg, Senator from Bergen County. An identical version of the bill, A-1477, is currently before the Assembly Human Services Committee.
Are you currently going through divorce? It is important to note that collaborative divorce is an option available to couples in New Jersey right now. Collaborative divorce has been practiced in New Jersey for over a decade; the new bill is simply to formally codify the "rules of the game" that are already in place for couples who go this route.
For questions concerning divorce and whether collaborative divorce is for you, we encourage you to get in contact with Weinberger Divorce & Family Law Group, LLC to schedule an initial consultation.
https://www.weinbergerlawgroup.com/wp-content/uploads/2022/12/Weinberger-Divorce-Family-LAw-Group-LLC.-520-×-118-px1.png
0
0
Weinberger Divorce & Family Law
https://www.weinbergerlawgroup.com/wp-content/uploads/2022/12/Weinberger-Divorce-Family-LAw-Group-LLC.-520-×-118-px1.png
Weinberger Divorce & Family Law
2014-06-09 14:21:14
2023-01-11 13:37:39
New Jersey Collaborative Divorce Bill Approved by Senate Committee