Divorce Horror Story: A Do-It-Yourself Divorce Gone Wrong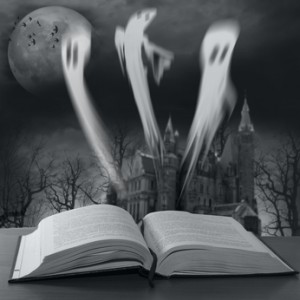 Like many couples, at some point during their 25 year marriage, Carolyn and Eli drifted apart. When they finally decided to end the marriage, they also decided to divorce without attorneys, instead using do-it-yourself divorce forms one of them found online. What could go wrong by choosing DIY divorce?
Turns out, a lot.
The Background: Carolyn and Eli were married when they were both in their early twenties. Carolyn took time out from working outside the home to raise their two children, but eventually went back to work and started her own business. At the time of their divorce, Carolyn earned almost as much as Eli. Carolyn and Eli had discussed divorce for a few years, but decided to wait until both the children were finished with college.
Their youngest son graduated in May. In June, Carolyn made an appointment to see an attorney, but she ended up canceling due to her busy work schedule. In July, Eli showed her an on-line Do-It-Yourself Divorce site that would allow them to complete their paperwork without attorneys.
"What do we need attorneys for?" he asked her. "Thanks to the college bills, we don't have any savings to speak of, and we've already decided to sell the house and divide the proceeds so that we can each buy a smaller place."
Carolyn thought this over. "You're right," she decided. "The only thing that bothers me is that all I have saved for retirement so far is $35,000 in a SEP IRA, while you have almost $350,000 in your 401K."
"I can make that up to you," Eli responded. "You keep your IRA, and we'll write a settlement agreement that says I agree to pay you half of our total retirement amount out of my 401K. Since the total is about $385,000, and you already have $35,000, I would owe you about $157,000. Does that sound right?"
Carolyn hated math, but this seemed pretty simple and she felt satisfied that it would be fair. A few weeks later, Eli handed her the paperwork he had prepared with the help of the on-line service, including a settlement agreement containing his promise to pay her the agreed upon amount out of his retirement funds. "And none of it will be wasted on attorneys!" he stated in a self-satisfied voice.
Carolyn had to agree that saving money on attorneys seemed like a good thing. They filed their paperwork and soon afterward sold the family home. Carolyn was excited about her new life and blossoming new career. She bought a townhouse in the city and was happier than she had been in years.
"But, when do I get the retirement money?" she asked Eli.
"I'll check with my employer and let you know," he answered. "My accountant says I can't take anything out without penalty until I'm 59 ½ anyway, so I don't think there's any rush."
Carolyn made a mental note to follow-up with him, but after a few months she was so busy with her new life that it slipped from her mind.
Three years later, Eli remarried, and two years after that, he suffered a massive coronary and passed away unexpectedly. Carolyn, realizing she had never confirmed the situation with his 401K, was less grief-stricken than alarmed. She offered her condolences to his widow Chantelle, and as soon as it seemed socially appropriate to do so, mentioned that Eli owed her $157,000 from his 401K. "Oh, I don't think so," answered Chantelle. "I got a notice that all of his retirement money would be coming to me!"
Horrified, Carolyn went to see an attorney and showed him the marital settlement agreement stating that Eli promised to pay her $157,000 from his 401K.
"I don't understand," said Mr. Gamble, frowning. "Why didn't you get a QDRO and roll this over into your own IRA when you got divorced? I'm sure the amount would be a lot higher now, given what's happened in the stock market these past few years. Unfortunately, though, these things are sometimes very complicated. If you don't have the QDRO, there could be a problem. Let me look into it further and I'll let you know where things stand."
The news was not good. Apparently Eli, after remarrying, had designated his new spouse to receive survivor benefits under his plan. "This is a disaster," Mr. Gamble told Carolyn frankly. "I honestly don't know if there is anything we can do at this point. I can certainly try, but I'll need a $10,000 retainer from you up front, and there are no guarantees that I'll be able to get anything back for you."
Stunned, Carolyn thought back to that attorney consultation she had cancelled years ago. What on earth could she have been thinking?
Don't let this happen to you! Even the simplest divorce can involve unforeseen complications. Contact Weinberger Divorce & Family Law Group, LLC for a confidential consultation today, and take steps to avoid unpleasant surprises down the road.
https://www.weinbergerlawgroup.com/wp-content/uploads/2022/12/Weinberger-Divorce-Family-LAw-Group-LLC.-520-×-118-px1.png
0
0
Weinberger Divorce & Family Law
https://www.weinbergerlawgroup.com/wp-content/uploads/2022/12/Weinberger-Divorce-Family-LAw-Group-LLC.-520-×-118-px1.png
Weinberger Divorce & Family Law
2014-09-24 17:11:42
2023-01-11 13:58:41
Divorce Horror Story: A Do-It-Yourself Divorce Gone Wrong