Mom Loses Custody Over Facebook Post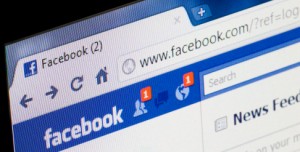 We blogged not too long ago about how not to let social media sabotage your divorce. But it looks like at least one mom still hasn't gotten this one very basic message: What you post on Facebook, Twitter, or your social media site of choice can come back to haunt you in a big way when it's your day in court.
The latest case in point is the recent ruling in Melody M. v. Robert M., a couple in New York involved in a child custody dispute. In the ruling, mom Melody was stripped of custody of the couple's 10-year old son after questionable Facebook postings critical of the boy were viewed by the judge.
As the New York Law Journal reports:
A mother who swore and yelled at her 10-year-old son and called him an "asshole" on Facebook, saying it was important that her Facebook friends knew the truth, demonstrated a "lack of insight," a New York appellate court held in awarding a father sole custody. "[T]here was sufficient evidence regarding the mother's inappropriate use of the Internet to demean and disparage the oldest child, as well as her lack of remorse or insight into the inappropriateness of such behavior, so as to justify the court's issuance of the order of protection," the panel said in Melody M. v. Robert M., a visitation and custody dispute.
Do parents have the right to vent about their kids sometimes? In certain circumstances, the answer can be yes. But posting an inflammatory statement about your child on Facebook where the perceived context or tone may be different from what you intended? The mom in this case claimed that, essentially, her post was 'just a way to blow off steam' — but given that Facebook posts can be used in such a direct, illustrative way in court, if what she said is true, is it really worth garnering a few like clicks or sympathetic comments, if the end result is losing custody of your child?
For many people involved in divorce or custody disputes, the best way to avoid making social media blunders is to simply close down all social media accounts until further notice. However, if you just can't stay away, at least take stock of what kind of information you post and think very carefully before posting. What should you take into consideration? Try these social media savvy pointers:
Is the tone of what I am saying easy to misunderstand? Irony and sarcasm are often difficult to get across in words, so be careful of statements like, "Glad I got in one last stiff drink before the kids came over for the weekend lol." You might think including the internet short hand lol (laughing out loud) might clue your audience to the fact that you're just joking. But what if you are in a custody dispute and are being accused of neglectful parenting or poor behavior? It's just not time to joke around.
Am I lying? As you try to "get back out there" on the dating scene, you may not want to divulge certain pieces of information about your background, such as if you have kids or how much you make (which can factor into child support claims). As the Association of Marital Lawyers reported recently (and we blogged about here), this kind of information is increasingly coming into play as divorce evidence. What does it mean for your custody claim if you state on your Facebook profile that you don't have kids or are the president of your own company (and it's a company your former spouse never knew existed)?
Your "Friends" May Not Be Your Friends: Venting over the phone with your trusted bestie is one thing. Posting critical comments about your child where a slew of people, many of whom you probably don't know very well in real life or who may still be close with your ex, seems to be asking for trouble.
Am I posting in order to seek revenge? You may have plenty of "dirt" on your ex, but is it ever okay to air that dirty laundry over social media? From other court cases in recent years, again, the answer is clearly NO! Sharing salacious information or posting photos of your former spouse in a compromising position may feel like a release at the time, but in the long run, these kinds of posts have a stronger likelihood of blowing up in your face. And if you're co-parenting your children, these kinds of actions don't bode well for the two of you getting along.
By the way, if you do have information about your former spouse that shows evidence of wrongful behavior on their part, it's clear what you should do with it…
Don't post if on Facebook. Show it to your divorce lawyer.
https://www.weinbergerlawgroup.com/wp-content/uploads/2022/12/Weinberger-Divorce-Family-LAw-Group-LLC.-520-×-118-px1.png
0
0
Weinberger Divorce & Family Law
https://www.weinbergerlawgroup.com/wp-content/uploads/2022/12/Weinberger-Divorce-Family-LAw-Group-LLC.-520-×-118-px1.png
Weinberger Divorce & Family Law
2013-03-07 15:12:39
2013-03-07 15:12:39
Mom Loses Custody Over Facebook Post