More Dating Site Profiles Used As Divorce Evidence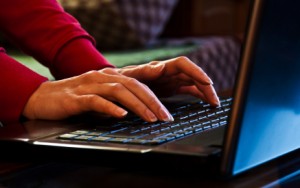 Filled out a profile on a dating website or sites to help you make a new love connection? If you are married, separated, or going through a divorce, be aware that information you share on dating sites such as Match.com and eHarmony.com could be used as evidence against you in divorce proceedings, child custody disputes, alimony and child support disputes, and other related matters.
This is the message from the the American Academy of Matrimonial Lawyers (AAML), whose recent member survey showed that 59% of the nation's top divorce attorneys have seen an increase in the number of cases using evidence taken from dating websites during the past three years.
"Dating website users can often face temptation to embellish some personal information on profiles, but this lack of honesty could prove costly for someone in the middle of a divorce or child custody case," Alton Abramowitz, president of the AAML, says in a press statement. "Identifying yourself as single when you are not, or listing that you have no children when you are actually a parent, can represent some key pieces of evidence against you during the divorce process."
Among the survey's key results:
– 59% of AAML members cited an increase in the use of evidence from dating websites during the past three years.
– Match.com was the top website for online dating website evidence with 64% of the respondents, eHarmony was second at 9% and 27% noted other choices.
– Relationship Status was the most common evidence item with 57% in the survey, followed by Salary and Occupation at 15%; 7% noted the Parental Status listed by users.
It's not difficult to see how this kind of evidence might be useful if there are questions of abandonment, child custody disputes, or suspicion of hidden assets. If someone claims not to be a parent on their dating profile, would evidence of this dampen their claim to spending more time with their child? Does listing a salary in the six figures on Match.com, but claiming a salary in divorce filings in the solid five figures mean the person is lying on their dating profile — or lying in court?
Yes, people embellish, lie, and "fudge the truth" all the time on dating sites. However, if you are facing high stakes matters in your divorce that could be affected by these untruths, it seems like a good rule of thumb to just be honest in your profile — or stay off dating sites altogether until your matters are completely resolved. It just may not be worth the risk.
And think about it: Do you really want to start your next relationship with lies and deceit?
https://www.weinbergerlawgroup.com/wp-content/uploads/2022/12/Weinberger-Divorce-Family-LAw-Group-LLC.-520-×-118-px1.png
0
0
Weinberger Divorce & Family Law
https://www.weinbergerlawgroup.com/wp-content/uploads/2022/12/Weinberger-Divorce-Family-LAw-Group-LLC.-520-×-118-px1.png
Weinberger Divorce & Family Law
2013-02-22 12:40:37
2013-02-22 12:40:37
More Dating Site Profiles Used As Divorce Evidence