Highlights from December's Family Law Tuesday Q&A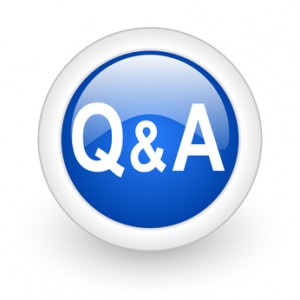 On the first Tuesday of every month, Weinberger Divorce & Family Law Group, LLC holds a live Facebook chat to find out what's on your mind when it comes to divorce, child support and related family law issues and answer the questions you most want to know about. Our next Family Law Tuesday will be held January 6 from 8-9 pm. We hope you join us! You can send us your question via private message to our WLG Facebook page anytime before then, or ask during the evening itself — we'll be on hand to answer.
What kinds of questions do people ask? Check out some of the highlight's from this week's event:
Q: I've been divorced a couple of years, 2 children, ages 18 and 20. I'm one of the "lucky" ones, with permanent alimony. In the case I'm unable to meet my alimony obligation, due to loss of job or sickness, I'm afraid my ex will go after my home, which is almost paid for. What options do I have for protecting this asset?
A: You are right that if you discontinue making timely alimony payments you could be putting your assets at risk. Your former spouse could go to court and ask the judge to have unpaid amounts recorded as a money judgment, which would then operate as a lien on any real estate you own. Domestic obligations like alimony and child support are considered "high priority" debts and are even protected in bankruptcy proceedings, so you can't continue to own the home and also protect it from an alimony judgment.
If you are interested in divesting yourself of the home—for example, giving it away to your children by means of a Qualified Personal Residence Trust (QRPT), you can consult with an estate planning attorney to find out whether or not this is a viable option in your situation. Your main recourse, however, if you experience a drop in income due to job loss or disability, is to go to court to request a modification of your alimony payments (http://www.weinbergerlawgroup.com/alimony/modifications/). You will have to demonstrate that you have a long-term loss of income. If you lose your job, you can bring an application after 90 days and ask the court to modification your obligation retroactively to the date you initially experienced a drop in income. You will have to show that you have made and are continuing to make diligent efforts to become reemployed at a comparable income level (resumes, job contacts, etc.) If you experience disability due to injury or long-term illness, you will need medical records, and if applicable, a disability determination. We hope this information is helpful to you! Please don't hesitate to reach out for personalized assistance.
Q: Will my ex-husband's obligation to pay child support end when my son turns 18? – Allison
A: Hi Allison, this is one of the single most common questions we receive concerning child support. Here in New Jersey, there actually is no definite age for when an order of child support ends if it is not specified in the initial divorce or child support agreement. If you haven't already, this would be a great time to review your current order. At aged 18, the adult child or the parent can file papers to request the child support order be terminated or modified. Also note that in New Jersey a child aged 18 is not automatically considered emancipated. Other states and ages may vary on this question.
Here are some links to additional information pages that may help: http://www.weinbergerlawgroup.com/child-support/modifications/ and http://www.weinbergerlawgroup.com/child-support/emancipation/
Q: My wife asked me for a "trial separation" to see if we can work through our differences in marriage counseling, or if we really should get a divorce. I will be moving out of the house and renting an apartment during this time. Is there anything legally I should know or do? – Robert
A: Hi Robert, in New Jersey, there is no legal status difference for couples who separate but don't file for divorce. You are still considered married. With that said, some couples agree to sign written agreements during the "trial separation" that cover a number of issues. Depending on your situation, the agreement can include a detailed parenting plan setting forth the days and times when you see the children and when your spouse sees the children, address temporary alimony payments to cover the separation period, and set forth what debts each spouse will pay, including the rent, the mortgage, the credit cards and the like. If your spouse refuses to take part in such an agreement, you can also file for temporary court orders establishing child custody and spousal support, if applicable. We hope that helps! You can read more about the legal standing of separation in NJ here: http://www.weinbergerlawgroup.com/divorce/legal-separation/ Please let us know if you need any further assistance.
What questions do you have? We hope to hear from you!
https://www.weinbergerlawgroup.com/wp-content/uploads/2022/12/Weinberger-Divorce-Family-LAw-Group-LLC.-520-×-118-px1.png
0
0
Weinberger Divorce & Family Law
https://www.weinbergerlawgroup.com/wp-content/uploads/2022/12/Weinberger-Divorce-Family-LAw-Group-LLC.-520-×-118-px1.png
Weinberger Divorce & Family Law
2014-12-04 14:52:20
2023-01-11 15:37:12
Highlights from December's Family Law Tuesday Q&A