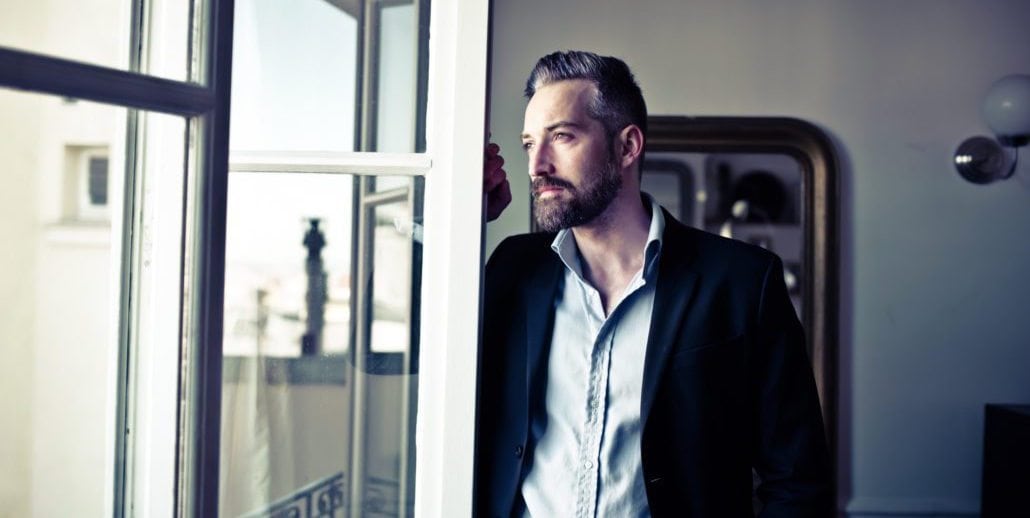 Legal Separation
Choosing to file for divorce, legal separation, or dissolution of a domestic partnership can be a difficult decision to make. Add to that the choices you will need to make about whether a divorce or separation – or even a reconciliation – is the right next step for you and you can feel overwhelmed. We understand and can help.  Talk to us or learn more about legal separation in New Jersey, below.
We know that there is often considerable confusion as to the differences between legal separation and divorce, so please read on to understand more about these differences and what these routes might mean for your situation. Firstly, it is imperative to understand that the courts do not formally recognize legal separation in the state of New Jersey in the same way as a divorce.
New Jersey Legal Separation is Different from Divorce
Unlike divorce, there is no need to file a Complaint with the family court to legally separate from your spouse. You and your spouse can simply choose to separate and do not need a judge's permission to do so.     
To take care of practical elements during your time apart, however, you will want to create a document called a separation agreement. This is a written contract between you and your spouse that generally remains in place until you reconcile or until your divorce is finalized. Separation agreements typically address issues such as: 
How will household bills be shared during the separation?

 

Management of joint assets and debts
Other similar divorce related issues
If you are able to work out the terms of the agreement on your own, or with the assistance of a family law attorney, there is no need to go to court. Once the document is signed and notarized, the terms are binding.
Should you and your spouse not be able agree on the terms of your separation agreement, you can go to courts and ask a judge to establish temporary support and custody and other temporary orders to address other issues in your separation. 
Is Separation Right for You?
New Jersey legal separation may be a viable solution for those couples who need time apart but who still want to leave the door open for possible reconciliation of their relationship.
Please note that you and your spouse don't need to live in separate residences for a separation agreement to be valid. For economic or family reasons, many spouses decide to remain under one roof during their separation.
Legal Separation and Your Family
While a healthy break and opportunity to see a marriage counselor may be exactly what you and your partner need, it is important that you do not neglect the protection of your children and financial assets during that time.
When you and your spouse agree to live apart, it can be a difficult time for your family. In addition to finding a new home, joint household incomes will now need to be utilized to support two separate households. If you and your spouse have children, you will need to consider child support, child custody, and parenting/visitation time issues. How will you share parenting responsibilities? How will you meet all of your children's needs—both emotionally and financially?
New Jersey Legal Separation Lawyers
At Weinberger Divorce & Family Law Group, LLC, our legal separation lawyers understand the intricacies of a legal separation in New Jersey and the questions you may have regarding your next steps. This is why we offer an initial consultation. Talk to us. Together, we will talk about your specific situation and review all of your legal options.
We understand your primary concern is to safeguard your family and your future, and clients find that consultations help clarify their own thinking and they come away certain about their next steps. Whether reconciliation with your spouse is in your future or you need legal options to secure your future, we can assist you every step of the way. Call us now or read on for some FAQs on legal separation in New Jersey:
Why do I need a separation agreement?
In New Jersey, unlike other states, the concept of "legal separation" technically does not exist. In practical terms, this means that you and your spouse are able to declare yourselves separated without the need to involve the courts. 
During your separation, however, it's important to understand that you and your spouse are still married and thus still legally bound to one another regarding certain financial and family matters, such as the repayment of jointly held debt, and in the care and support of any children you have together.
Making decisions about how to handle joint accounts, joint debts, alimony, child support, and child custody during your separation can be tricky. Emotions may be running high, and it's easy to agree to something, even when it's not in your best interests, simply because you don't want more conflict. Or perhaps you and your spouse struck a verbal agreement over issues such as temporary custody, and now your spouse is refusing to let you see your kids and denies ever making an agreement.
Creating a written separation agreement that outlines how matters can be fairly handled until you decide to reconcile or divorce is critical. Working with a family law attorney to assist you through this process helps to ensure that your rights, children and future will truly be safeguarded.
What does a separation agreement address?
Separation agreements typically specify items such as temporary child support, child custody, and alimony, and other items such as how you and your spouse will handle payment of the mortgage, rent, and other household bills during the separation period. 
Separation agreements can also include language preventing either spouse from selling a marital asset or incurring additional joint debt during the separation. To be valid, a separation agreement must be in writing, signed by both parties, and notarized.
What if my spouse refuses to sign a separation agreement?
In the event one spouse is uncooperative in reaching a separation agreement, refuses to provide support payments, or cuts off communication and refuses child visitation (parenting time), either spouse can file a Complaint with the Superior Court of New Jersey seeking child custody, child support, or visitation (and sometimes all three) without filing for divorce.
What is "divorce from bed and board"?
Another legal remedy available to separated couples is called "divorce from bed and board." This legal court order can resolve issues of child support, alimony, property distribution, and more without the need to obtain a formal divorce decree. Divorce from bed and board is typically sought due to religious beliefs about divorce.
Deciding to separate requires making a number of serious choices concerning child support, alimony, property distribution, debts, insurance, and countless other issues. There is no "legal separation" in New Jersey, so it is crucial for you to take every possible step to safeguard your future and provide stability and security for your children during this uncertain time. To discuss the specifics of your situation, please give the divorce and family law attorneys at Weinberger Divorce & Family Law Group a call. We're here to listen, and to help.
How does a legal separation of a marriage work in New Jersey?
There is really no such thing as a legal separation in New Jersey in terms of any specific court documents that you must file. You and your spouse are able to live separately if you choose. You may consider coming up with a written agreement with your spouse that describes both of your responsibilities during this time, including payment of bills, management of joint accounts and issues relating to parenting time and child care.
How long must I be separated from my spouse before I can file for divorce?
You do not need to be separated from your spouse to file for divorce in New Jersey, unless you want to base your divorce on the fact that you are separated from one another. If that is the case, you need to be living separate and apart for at least 18 months before you can file and you would file based upon separation. If you do not wish to wait for the 18 months to pass, you can file for divorce based upon Irreconcilable Differences which does not have the 18 month separation requirement.
How long does it take to put a marriage separation agreement in place?
The more that you and your spouse can agree upon, the faster and easier it will be to get your separation agreement in writing. If you cannot agree on terms of your agreement, consult with an attorney or utilize a mediator to assist you in the process.
How does a separation affect our income tax status?
It is always advisable to consult with your accountant or financial advisor to ensure that you are filing appropriately during your period of separation. You and your spouse should discuss how you will be filing your taxes each year to ensure consistency.
Can I date if I am separated from my spouse?
There is no legal prohibition on dating in New Jersey law. Be advised, however, that moving in with a new person may affect any alimony you may be receiving from your spouse during this time.
How do I reverse or end a legal separation?
Since there is no legal separation status in New Jersey, you and your spouse can choose to reconcile at any time. Even if you or your spouse have taken the step of filing for divorce and later change your minds, you have the option to withdraw your filing at any time prior to the final judgment of divorce.
Legal separation actually doesn't exist in the State of New Jersey. Many people just don't know that. They read about it on the internet or they hear about it from family members or friends, and it's a concept that does exist in some other states, but not here. What you need to know is that you can physically separate from your spouse, but it's not going to be recognized by the court and you don't need to file any special court paperwork declaring your separation. You can go to a lawyer or you can set up temporary terms of separation with your spouse, but it's not going to be an enforceable contract per se.
You can work with your spouse and say, "We're going to have this trial separation for a period of time, maybe six months. I'm going to live here, you're going to get an apartment and we're going to split the bills in this particular way. We're going to take care of the kids in this particular way. We're going to set up a type of visitation schedule," or otherwise, have some type of support arrangement and then see if you want to take the next step to a divorce, or ultimately reconcile your marriage. Many people do that and they are faithful to the ultimate terms of their separation if you will. But it's not actually a legal separation that is formalized in any particular manner.
To discuss your separation from your spouse, and to safeguard your future, talk to us. Schedule an initial consultation: