8 Tips For A Super Solo Thanksgiving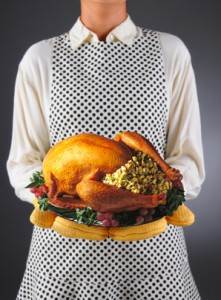 Thanksgiving will be here in just a few weeks. Are you newly separated or recently divorced? You may have even more to be thankful for this year. Whether you spend the day solo or not, here are some tips for making this holiday a happy one.
Plan Ahead: Being caught with nothing to do can be a trigger for loneliness and depression, so as far as you can, start planning for how you will fill the day. Even if it's just you, giving yourself something to look forward to can make all the difference in the world in feeling good about being single during the holiday season.
Get Some Exercise: Something to make sure is part of your plan? Exercise. Physical activity is good for your body, but exercise also helps your mood. To beat any holiday blues, plan to spend 30 minutes to an hour on Thanksgiving engaged in moderate physical activity. Exercising outdoors can boost your mood even more, so think about going for a brisk walk, a hike, or taking part in one of the many Turkey Trot races taking place in New Jersey on Thanksgiving Day (a list of Turkey Trots can be found here). Many are combo run/walks to include people of all ability levels.
Volunteer: Spend the day helping others in need and chances are you will give yourself something to be very grateful for this Thanksgiving. In NJ, Thanksgiving day volunteer opportunities can be found through organizations including Jersey Cares and Central Food Bank of NJ.
Get Away: If your Thanksgiving holiday stretches through the weekend, think about going away, either for a solo retreat or as part of a singles travel package (check out one of the many websites dedicated to singles travel for ideas). One easy escape for New Jersey singles? Head north of the border and go to Montreal! Rich in culture, and a great place to catch a hockey game, one of the main benefits of visiting Canada for Thanksgiving is that November 27 is just a normal Thursday there. Since Canadians celebrate Thanksgiving over our Columbus Day weekend, you probably won't encounter a single whiff of turkey.
Say Yes: Did a coworker invite you over for Thanksgiving dinner? Did your fellow single friends ask you to join them? There's no rule that says newly divorced people need to spend the holidays alone. If you want to be around other people on Thanksgiving, go for it. You were asked because the person doing the inviting cares about you. That's something to be thankful for.
But Don't Feel Guilty About Saying No: On the other hand, if you don't want to spend Thanksgiving dinner explaining to your great aunt why your marriage didn't work out, it's okay to give yourself permission not to. In deciding what to do on Thanksgiving, weigh your options and make decisions based on what's going to make you feel happiest. If this means skipping dinner with your family and attending the "singles Thanksgiving" your unattached friends are planning, changing things up this year may be just what you need.
Indulge in Some Retail Therapy: Like it or not, more and more stores and restaurants are open on Thanksgiving, which means for people looking for somewhere to go just to get out the house, you will have ample places to choose from. Pick up a few comedy movies while you're out — or get a jump on this year's holiday shopping.
Keep Your Kids In Mind: If you and your children will spend Thanksgiving alone after years of big family gatherings, understand that they might feel confused or need help getting through the day. You can still make your meal together special by setting out a table cloth, using the "good" dishes and filling the kitchen with the familiar scents of pumpkin pie and roasted turkey. Depending on your circumstances, having kids call or Skype with their other parent might be helpful, as can inviting over friends or nearby relatives to celebrate.
Whatever you end up, and whatever you do, we wish you the very best of Thanksgivings! Have a wonderful holiday.
https://www.weinbergerlawgroup.com/wp-content/uploads/2022/12/Weinberger-Divorce-Family-LAw-Group-LLC.-520-×-118-px1.png
0
0
Weinberger Divorce & Family Law
https://www.weinbergerlawgroup.com/wp-content/uploads/2022/12/Weinberger-Divorce-Family-LAw-Group-LLC.-520-×-118-px1.png
Weinberger Divorce & Family Law
2014-10-09 17:07:10
2014-10-09 17:07:10
8 Tips For A Super Solo Thanksgiving