Getting Top Dollar for Household Items Sold During Divorce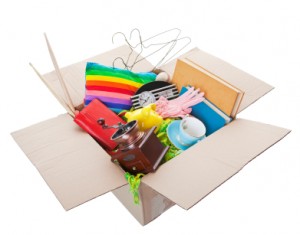 As part of your divorce settlement, the decision was made to liquidate certain household assets and split the proceeds. So where do you go to get top dollar for things like paintings and art work, antiques, and other jointly owned valuables and collectibles? If you have items to unload, here are some people and places that can help maximize your money:
Ebay.com: Best for things like small collectibles, clothing, and that fancy blender you received as a wedding gift, but never used. For a small transaction fee, sellers can list items for sale in two ways: online auction or with a set "Buy It Now" price. Too time-consuming to write up listings and ship items? Look for someone in your area who offers to sell and ship items for you (they get an agreed upon percentage of the sale).
Amazon.com: Did you and your ex build up a collection of books before your divorce? List yourself as a book reseller and get ready to clear the shelves. Signed copies, first editions, and out of print rarities are especially popular among book buyers.
Craigslist.com: Find your local New Jersey craigslist board and list almost anything for sale. Price haggling is common, so get ready to stick to your guns — or adjust your price. When arranging to have the buyer pick up the goods, use common sense. If you live by yourself or with children, arrange to meet in a public place and never give out personal details (like the fact that you are going through a divorce).
Estate Sale Auctioneer: If selling off most of the contents of your marital home is needed, don't try to do this yourself. An estate sale auctioneer divides sale items into two categories: items for individual sale, including jewelry, art, furniture, and appliances, and lots of grouped items, including clothing lots, kitchenware lots, and tool lots. A professional auctioneer knows how to sell at a maximum profit, but ask for references before signing on the dotted line. Estate sales can take place at the home or at the auction house.
Antiques Dealer/Appraiser: If you have certain antiques and other collectibles that you are know are rare finds, contact an antiques dealer to give you an idea of what the item might fetch at auction. An antiques dealer can also help you access the local auction scene or themselves act as an auctioneer. Be wary of any antiques dealer who quotes you a price that seems low and offers to buy the item on the spot. Just like going to the doctor before a big operation, look for a second opinion!
Consignment Shop: Selling your clothes, old dishes, and other knick knacks at a consignment shop may not give you a big windfall of money all at once — most consignment shops don't pay until the item has been sold (typically, you split the profit with the store), but it is a good way to get rid of items that otherwise might be thrown out. To do some good, look for consignment shops that are run by local community groups, including domestic violence shelters and hospice.
One last tip: Think twice about hosting a yard or tag sale. You probably won't make very much on items that could be sold for more elsewhere and it can also be very painful to watch as others paw through your family's possessions. Plus, let's face, having a yard sale is a lot of work. Save your time and energy by letting someone else do the heavy lifting.
https://www.weinbergerlawgroup.com/wp-content/uploads/2022/12/Weinberger-Divorce-Family-LAw-Group-LLC.-520-×-118-px1.png
0
0
Weinberger Divorce & Family Law
https://www.weinbergerlawgroup.com/wp-content/uploads/2022/12/Weinberger-Divorce-Family-LAw-Group-LLC.-520-×-118-px1.png
Weinberger Divorce & Family Law
2012-07-16 17:22:24
2017-07-14 05:29:16
Getting Top Dollar for Household Items Sold During Divorce