Anxiety about Cost Top Concern of Individuals Facing Divorce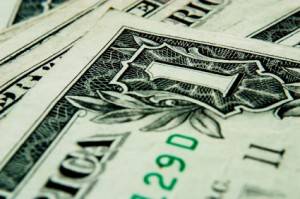 A couple knows their marriage is over, so what's delaying their decision to actually file for divorce? According to a new survey conducted by Avvo, 58 percent of individuals without children cite cost as their top concern going into the divorce, ahead of concerns about property division (42 percent), time the divorce will take (27 percent) or the need to pay alimony (22 percent). For individuals with children, cost is second only to child custody concerns (53 percent vs. 35 percent).
What else did the survey uncover? A majority of consumers (65 percent) either hired or plan to hire a attorneys to help them navigate their divorce. Survey respondents who divorced in the past year were 40 percent more likely to have found their attorney online vs. those who divorced more than one year ago.
In another interesting find, 35 percent of couples will attempt a DIY (do-it-yourself) divorce as a cost-cutting measure, but approximately 10 percent of attorneys who responded to the survey cite cleaning up consumers' DIY divorce efforts as a new source of business! This doesn't surprise us — see Bari Weinberger's article on the pitfalls of DIY divorce for more on why this cost-cutting measure often leads to increased costs down the road.
What's your top concern heading into divorce? If it's money-related, here are some tips to help you keep the process within budget:
Get organized: Before you meet with your lawyer for the first time, gather together all the many documents required to fill out the New Jersey Case Information statement, including household expenses, income sources, credit card and loan statements, bank statements, and any other financial paperwork involved in your marriage. A list of needed documents can be found here: financial information checklist.
Have clear goals: Make a list of what you want, and then number how important each item is to you. If you want to keep the house, be prepared that you may need to be more willing to negotiate on other assets. Divorces that drag on usually entail couples who dig in and fight over ever last little item…right down to who gets the kitchen cookware. Time is money, so spend your time trying to get what you really want, and not on what you hope to keep from your spouse.
Consider mediation: If there is a reasonable chance that you and your spouse hammer out the details of your divorce settlement, working with a mediator — rather than going before a judge — divorce mediation is a way many couples save money and time in reaching a settlement. With a mediator there to ensure the process is moving along fairly, it saves many of the costly pitfalls of a DIY divorce.
https://www.weinbergerlawgroup.com/wp-content/uploads/2022/12/Weinberger-Divorce-Family-LAw-Group-LLC.-520-×-118-px1.png
0
0
Weinberger Divorce & Family Law
https://www.weinbergerlawgroup.com/wp-content/uploads/2022/12/Weinberger-Divorce-Family-LAw-Group-LLC.-520-×-118-px1.png
Weinberger Divorce & Family Law
2013-08-04 14:55:02
2017-07-15 10:19:28
Anxiety about Cost Top Concern of Individuals Facing Divorce