Want to Relocate Out of New Jersey With Your Kids? Don't Look to Baures!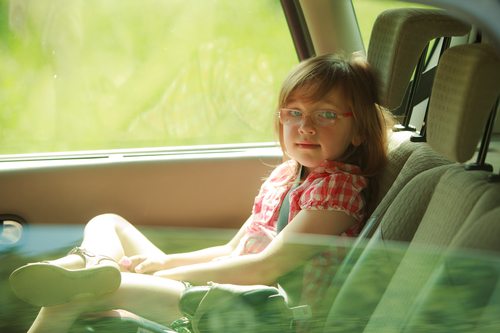 In a landmark ruling handed down today by the New Jersey Supreme Court, the court unanimously reversed its 2001 Baures holding that a custodial parent could relocate to another state with a child so long as the move was made in good faith and was not "inimical [harmful] to the child's best interests." In today's Bisbing v. Bisbing ruling, it was established that trial judges should now simply determine whether a relocation would be in the "best interests" of the children involved.
What could all this mean for your relocation matter? Here is a summary of today's important ruling. 
Say Goodbye to Baures in Child Relocation Matters
It has been the case that all courts looked to when deciding if a parent with primary custody should be allowed to move out-of-state with their children, when the other parent objects. Baures v. Lewis (2001) set forth what became known as the Baures factors that all judges considered when making this decision. Overall, the Baures case had a fairly easy standard for parents with primary custody: the move had to be made in good faith and it could not be inimical [harmful] to the children. In effect, it gave parents who had primary custody an easier time moving, than it did for parents who shared custody with their ex.
But, in today's case of Bisbing v. Bisbing, the long-standing Baures case was removed as the standard that judges will use as guidance when making decisions about parents leaving New Jersey with their kids. Back when Baures was decided, the reasoning was that children would naturally and automatically do better if their parent thrived in the new state of residence. In Bisbing the court clearly stated, "We do not consider the Baures standard to be compelled by social science or grounded in legal authority today, as the Court anticipated that it would be when it decided that case." The court went further, stating, "The standard adopted in Baures did not represent a lasting trend in the law." In fact, the court found that there was no real progression in the law in New Jersey, no statute written after Baures that definitely recognized a custodial parent's presumptive right to leave New Jersey with the children.
Determining "Best Interests" of Children
The Bisbing case arose when a mom, who had primary custody of twin daughters, announced her plans to move to Utah, after she signed a marital settlement agreement that stated both parents agreed to not move out of New Jersey without written permission of the other. Shortly thereafter, the mother announced her plans to relocate with the children to Utah, to marry her current boyfriend. The father brought action in the courts to stop her.
After months of litigation in the trial and appellate courts, the New Jersey Supreme Court ultimately ruled that courts in New Jersey must use the best-interests standard that is used in custody cases here in New Jersey when deciding relocation cases. And, just like in traditional custody cases, a parent must show the court changed circumstances to modify or amend a custody order or agreement that includes a provision about relocation. The factors, including the history of custody, the health of the parents and the current living situation of each parent, that the courts must look to when determining if the move is in the best interests of the child have long since been contained in New Jersey law at N.J.S.A. 9:2-2. Now, rather than those factors being used to determine only custody or parenting time, they will also be used to assess if a move out of New Jersey is in the best interests of the child who would be relocated out of the state and away from their other parent.
It seems that this decision will now give more control to parents who are not primary custodial parents of their children when the other parent wishes to move because there is no longer a presumption in favor of the custodial parent. And, the assumption that the move will be beneficial to the children simply because it is beneficial to the parent has been abandoned.
If you have questions about relocation and the new standard now in place for relocation out of New Jersey, we are here to help. Please contact us to schedule your confidential consultation with one of our experienced and compassionate family law attorneys. Get the answers you need. Call today: 888-888-0919.
https://www.weinbergerlawgroup.com/wp-content/uploads/2017/08/Depositphotos_52568071_s-2015.jpg
333
500
Weinberger Divorce & Family Law
https://www.weinbergerlawgroup.com/wp-content/uploads/2022/12/Weinberger-Divorce-Family-LAw-Group-LLC.-520-×-118-px1.png
Weinberger Divorce & Family Law
2017-08-08 17:46:48
2021-09-24 16:36:25
Want to Relocate Out of New Jersey With Your Kids? Don't Look to Baures!