Bari Weinberger Offers Divorce Tips, Answers in New Divorce Mag FAQs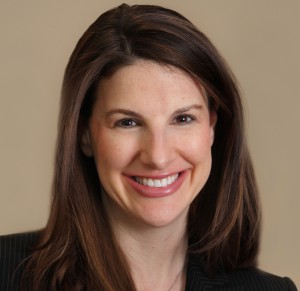 Have questions about divorce and family law? Weinberger Divorce & Family Law Group founder, family law expert Bari Weinberger was recently asked by Divorce Magazine to lend her authority to answer readers' commonly asked questions regarding divorce, child custody and other family law issues. You can find Bari's answers as part of the magazine's library of Expert FAQs.
Bari Weinberger contributed to the following:
My Spouse Had An Affair, So Is He At Fault For Our Divorce? Learn the pros and cons of filing for a divorce based upon adultery in New Jersey such as using adultery to bolster the case for activating a "cheating clause" in a prenuptial agreement.
I've Heard We Live In A No-Fault Divorce State, What Does This Mean? Understand what defines what a "no-fault" divorce, how to obtain one and the benefits of filing for a "no-fault" divorce in New Jersey.
What Are The Grounds For Divorce In New Jersey? Bari defines and describes the grounds for a divorce in New Jersey and the difference between "fault" and "no-fault" grounds for divorce. This is important information for anyone filing for divorce to read.
Should We Wait Until the Divorce Is Final To Resolve Custody Issues? Find out the plans parents can make regarding custody and parenting time before, during and at the time of their divorce.
If you would like answers to more frequently asked questions regarding divorce, child custody, domestic violence, alimony and many more areas of family law, please visit Weinberger Divorce & Family Law Group's extensive FAQ Section as found on our website.
If you need advice regarding a family law issue you are experiencing and would like to speak to one of Weinberger Divorce & Family Law Group's experienced family law attorneys or mediators, please contact us to schedule your initial consultation.
0
0
Weinberger Divorce & Family Law
https://www.weinbergerlawgroup.com/wp-content/uploads/2017/04/wlg-logo@2x.png
Weinberger Divorce & Family Law
2016-03-17 19:31:12
2021-09-27 10:03:51
Bari Weinberger Offers Divorce Tips, Answers in New Divorce Mag FAQs