Questions to Ask a Divorce Attorney During an Initial Consultation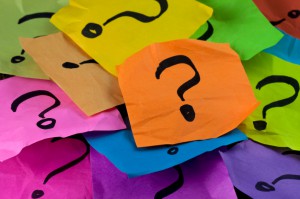 Once you and your spouse have made the decision to divorce, choosing the attorney who will represent and guide you through the legal process of ending your marriage can be the most important divorce-related decision you'll make.
Who do you pick? Even if you've received a referral to a New Jersey family law attorney from a friend or relative, it's still critical to check the attorney's qualifications, including his or her familiarity and expertise with New Jersey family law. The best way to find out what you need to know is to set up a consultation. When you do speak, consider asking a prospective attorney the following specific questions:
Skills and Experience:
– How long have you been practicing family law?
– What percentage of your practice is family law?
– Are you certified in matrimonial law or is the head of the firm certified?
– Do you have any other specialized education or training in family law?
– If so, what is the specific nature of the education or training?
– How many family law trials have you handled?
– How many other family law court procedures have you handled?
Basic Strategy:
– Do you generally recommend mediation?
– Can you give me an overview of the mediation process?
– Do you recommend collaborative law?
– What percentage of your caseload goes to trial?
– How many of your cases settle through mediation?
– Under what circumstances might you feel that filing a motion in court or taking a case through the trial stage is the best option?
Specialized Knowledge:
– Do you have more experience in one area of family law (e.g., child custody, child support, property distribution, alimony) than in others?
– Are you personally familiar with experts (e.g., accountants, child psychologists, appraisers, private investigators) that may be relevant in any particular aspect of my case?
Case Management:
– How many attorneys are in your firm?
– Will you personally handle my case?
– How will we communicate: via phone, email, office appointments?
– Who will provide back-up if you are unavailable?
– Who will I be communicating with on a regular basis?
– How often do you accept or return phone calls?
– Do you prefer to communicate primarily by phone or primarily by email?
Costs:
– Will you require a retainer before starting work on my case?
– How much is the retainer?
– What is your hourly fee?
– What is the hourly fee of others in your firm who may be working on my case?
– What fees might I expect to incur as a result of hiring other professionals (e.g., accountants, child psychologists, appraisers, private investigators)?
– What other costs will I be responsible for beyond hourly fees?
– What are some of the different scenarios and contingencies that may affect the ultimate cost of my divorce?
One last question? Ask the attorney to outline the drawbacks of your situation as well as the upside, based on the information you have provided. Here's an important lesson we've learned along the way: a good attorney will always be realistic in presenting pros and cons, and then present a plan on how you might achieve more of the pros. You don't want an attorney who just promises results, you want one who can deliver on them!
https://www.weinbergerlawgroup.com/wp-content/uploads/2022/12/Weinberger-Divorce-Family-LAw-Group-LLC.-520-×-118-px1.png
0
0
Weinberger Divorce & Family Law
https://www.weinbergerlawgroup.com/wp-content/uploads/2022/12/Weinberger-Divorce-Family-LAw-Group-LLC.-520-×-118-px1.png
Weinberger Divorce & Family Law
2014-08-22 16:56:07
2021-09-23 18:53:28
Questions to Ask a Divorce Attorney During an Initial Consultation