New Jersey Passes Historic Adoption Law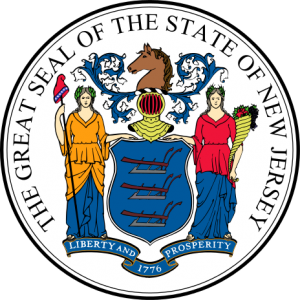 History was made yesterday in New Jersey when Governor Chris Christie signed into law a new provision allowing adoptees access to their birth records. When the law is enacted in 2017, it will mark the first time New Jersey will unseal adoption records since they were closed in 1940.
Passing the measure was no easy feat. Introduced as a bill 16 years ago, Gov. Christie originally vetoed the proposal when it first reached his desk in 2011, citing potential privacy violations; opponents of the bill voiced concern that women and couples who gave up children for adoption had been promised anonymity.
Since the veto, members from the Governor's office and proponents of the bill, led by Vincent Prieto, D-Secaucus, the sponsor of the bill, have held meetings to work out a compromise. As we wrote about earlier this month, the two sides were able to reach a compromise and Christie indicated he would support the new measure. He signed the bill into law on May 27, 2014.
What does the new law provide? Core provisions of the legislation include:
– Birth parents of children adopted before Aug. 1, 2015, will be able to have their names redacted from birth records. Though the names will not be shown, certain information, including ethnic background, will remain.
– Birth parents of children adopted after August 1, 2015, will not have that option, but they will be able to express a preference that they not be contacted, or that they be contacted only through a third party.
– Birth parents who chose to have their names redacted from birth records can opt to add them back at any time.
– Adopted people will be able to apply to see their birth certificates in January 2017.
Christie's decision to finally back the bill and sign it into law wasn't just a political decision, but a personal one as well. As reported, during the signing ceremony, Christie shared with the assembled audience that his sister and the father of her four children were adopted.
"The lack of knowledge and information that they can pass on to their own children has been a cause of great concern and stress for them over the years," he said. "So this is one of those issues that I not only understand as a governor but that I understand as a brother."
Are you a birth parent and want to know how this decision affects you, or how you can declare your intentions before 2017? We would be happy to talk with you. Are you adopted? As more becomes known about the birth certificate application process, we will be sure to pass along this valuable information.
https://www.weinbergerlawgroup.com/wp-content/uploads/2022/12/Weinberger-Divorce-Family-LAw-Group-LLC.-520-×-118-px1.png
0
0
Weinberger Divorce & Family Law
https://www.weinbergerlawgroup.com/wp-content/uploads/2022/12/Weinberger-Divorce-Family-LAw-Group-LLC.-520-×-118-px1.png
Weinberger Divorce & Family Law
2014-05-29 02:21:22
2014-05-29 02:21:22
New Jersey Passes Historic Adoption Law