Do You Suspect Child Abuse? What You Must Do in New Jersey To Protect Your Children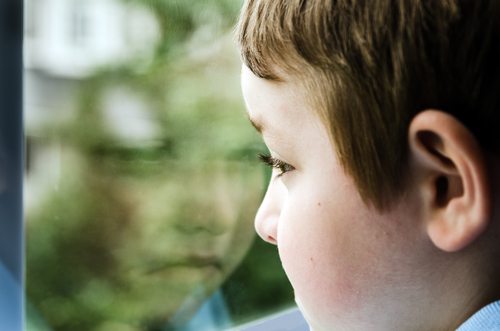 [This is a companion blog to: 5 Subtle Forms Of Child Abuse And What To Watch Out For ]
If you and your child's other parent have recently separated your child may be spending significant overnight parenting time with your ex. It is indeed an adjustment for any parent to have their child spending nights away from their home, especially if you have an uneasy feeling that they may not be safe with their other parent. If you have noticed signs that make you suspect that child abuse is present, either physical or emotional, it is imperative that you ensure your child's safety. Here are some important steps that will help you do just that.
First, be aware that it is not illegal here in New Jersey to spank a child or use other forms of corporal punishment, however, excessive punishment, especially if the punishment leaves marks or injuries can be seen by the court as child abuse. And, abuse may not always be physical. Your child may be showing signs of mental or emotional trauma such as changes in sleeping or eating habits, regression to behaviors such as thumb sucking or changes in their behavior such as showing anxiety, fear or even aggression.
First and foremost, if your child is immediate danger, or in need of immediate medical assistance, call 911 and get them the help that they need. Do not hesitate for fear of repercussions later; your first concern should always be your child's health and well-being. If your child returns from a visit with their other parent with new injuries such as bruises or other marks, ask your ex. Kids do run and play and sometimes they naturally get injured. If your ex does not offer a valid explanation for the marks or, if the marks are clearly evident of abuse, such as a hand print, report the incident.
You can either call your local police department, have them come out, examine your child and make a report or you can contact the New Jersey Division of Child Protection and Permanency, formally known as DYFS. DCP&P will send out a caseworker quickly to talk to you and your family. They will interview all people involved with your child as part of an investigation. The caseworker will work with you to determine what, if any child abuse occurred and may refer you to specialists such as mental health professionals as part of the process.
If DCP&P does find abuse or neglect occurred, there will be a court case and they will make recommendations to the judge about the care of your child. It is critical, once DCP&P opens an investigation, either against you or another member of your family, that you talk to an attorney about your rights and obligations during this process. Under New Jersey law, the person making the complaint's name is never revealed. But, the parents have the right to ask the case worker for the specific details of the complaint, so it is possible that your child's other parent may know it was you who reported the suspected abuse. Again, this should not be a deterrent to you reporting suspected abuse of your child.
Your attorney can also recommend a possible parallel court action in the family court that could involve a change in custody or perhaps a suspension in any parenting time for your child's other parent while your child is being evaluated. You may be able to get into court on an emergency action called an Order to Show Cause where a judge will hear your case immediately and can make temporary custody or parenting time decisions on the spot. Again, talk with your attorney.
Once DCP&P is satisfied that the complaint has been fully investigated and that they have all of the information that they need, you will receive a letter within 45 days describing the findings of the investigation. If the caseworker believes that your child is safe, the report will be deemed "unfounded." If the report comes back as "substantiated," it means there was evidence your child was harmed or at a substantial risk of harm. At this point, further action will be taken including formal court hearings. Again, see an experienced and qualified family law attorney for advice, especially if there are pending court hearings.
In the majority of cases, even if abuse is found to have happened, DCP&P must work with families to get them back on track and get everyone help. There are many services that can be provided and DCP&P will work with your entire family to come up with a Safety Protection Plan. It is extremely important that you cooperate with the plan and it is in your family's best interests to take advantage of any services that DCP&P offers.
Above all, be sure that your child is receiving the care that they need and deserve if they have be subjected to any abuse or neglect or if they are at risk. Remember, not all abuse leaves marks. If your child has been showing signs of verbal or mental abuse, get them into counseling as soon as possible.
Suspecting or discovering your child is being abuse is traumatic. We understand this and we can help you safeguard your child now and in the future. If you have further questions regarding DCP&P, custody or any other family law issue, contact us to schedule your initial confidential consultation with one of our compassionate family law attorneys experienced in DCP&P matters.
Child Abuse And Custody: Recognizing The Signs & Protecting Your Children
https://www.weinbergerlawgroup.com/wp-content/uploads/2022/12/Weinberger-Divorce-Family-LAw-Group-LLC.-520-×-118-px1.png
0
0
Weinberger Divorce & Family Law
https://www.weinbergerlawgroup.com/wp-content/uploads/2022/12/Weinberger-Divorce-Family-LAw-Group-LLC.-520-×-118-px1.png
Weinberger Divorce & Family Law
2017-05-18 21:38:22
2021-09-24 16:48:38
Do You Suspect Child Abuse? What You Must Do in New Jersey To Protect Your Children