Social Media Cyber Harassment And Revenge Porn In Divorce — What Are The Legal Repercussions?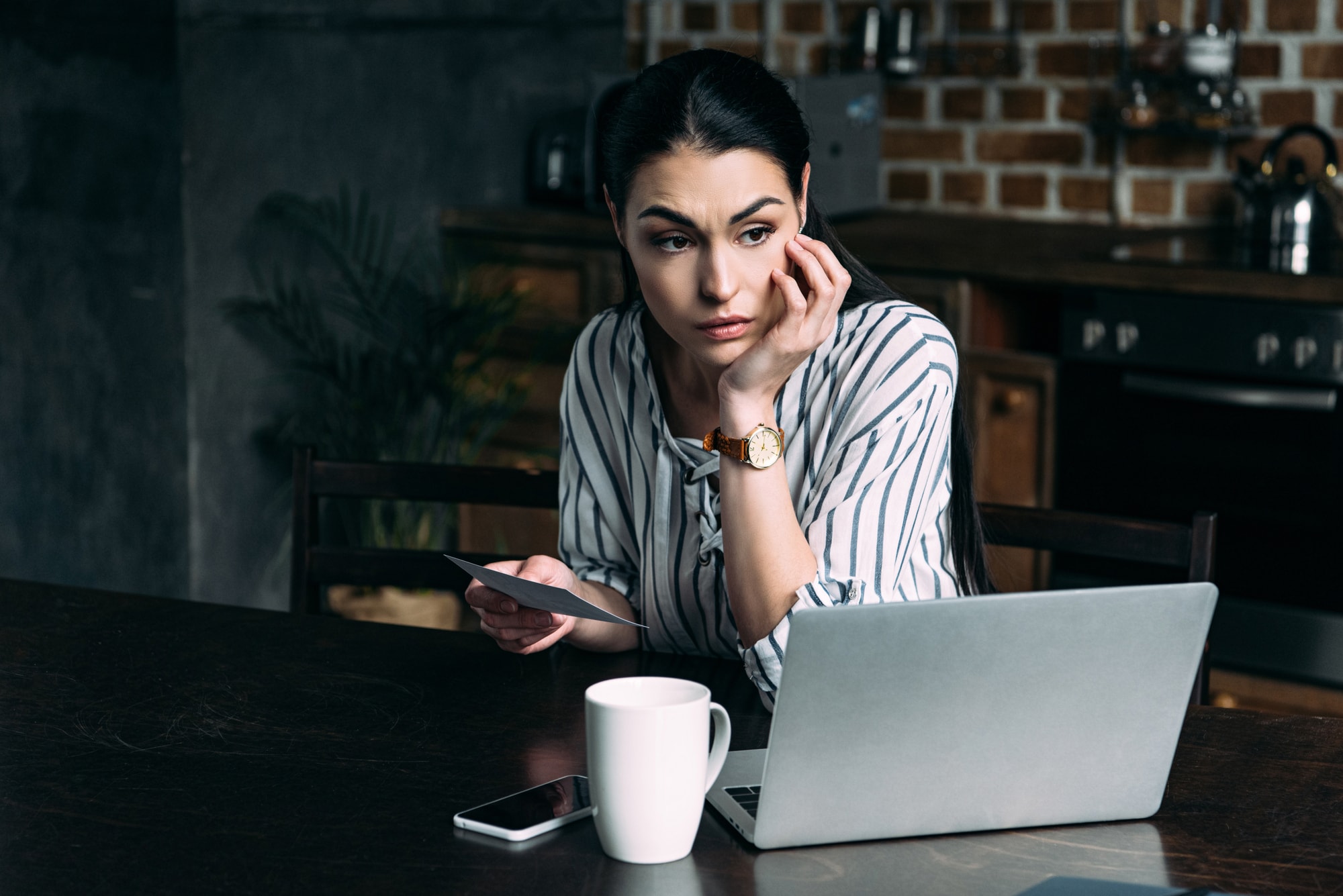 Social media is used by billions around the globe to share life's ups and downs, including divorce. But what happens when sharing about divorce crosses the line from "venting" to cyber harassment and revenge porn?
In a recent feature article for the New Jersey Law Journal, Social Media Tort Claims in Divorce: Targeted Harassment, or Just Venting? our firm's founder and managing partner, Bari Z. Weinberger, examined New Jersey's criminal and civil consequences for bad behavior on social media during divorce.
If you on the receiving end of your ex's social media-fueled rage, this is information you need to know about.
Cyber Harassment and Revenge Porn are Crimes in New Jersey
Does this troubling scenario sound familiar?
Your ex is using Facebook to "vent" about you and your divorce to their friends. You've been sent screenshots, and what's being posted is troublesome. You're accused of being an unfit parent, a homewrecker, an adulterer, and much more (and worse). And then the day comes when your ex tags you in Facebook post. It's is a nude photo of you with the word "slut" photoshopped across it. After direct messaging your ex to remove the photo and leave you alone, what follows is a torrent of frightening DMs and texts that this only the beginning of what is in store…
If you are going through anything like this, first, here's some reassurance. "When a vindictive spouse's problematic actions on social media rise to the level of criminal behavior, New Jersey has some of the strictest laws on the books," Bari wrote in her piece.  
If the above scenario, for example, it could be argued that at least three crimes are taking place: Harassment, Cyber Harassment, and Criminal Invasion of Privacy. Taking a closer look at each…
Harassment (N.J.S.A. §2C:33-4) — is an encompassing statute that can refer to any communication made "anonymously or at extremely inconvenient hours, or in offensively coarse language, or any other manner likely to cause annoyance or alarm."
Cyber harassment (N.J.S.A. §2C:33-4.1) — specifically takes place online via electronic device or through a social networking site with the purpose to harass another person through posts, comments, requests, etc. that propose "any lewd, indecent, or obscene material to or about a person with the intent to emotionally harm a reasonable person or place a reasonable person in fear of physical or emotional harm."
Non-consensual publication of nude photographs (aka "revenge porn") — can constitute cyber-harassment or criminal invasion of privacy (N.J.S.A. § 2C:14-9). An invasion of privacy has occurred when the party, knowing that he is not licensed or privileged to do so, "discloses any photograph, film, videotape, recording or any other reproduction of the image of another person whose intimate parts are exposed or who is engaged in an act of sexual penetration or sexual contact, unless that person has consented to such disclosure."
Legal consequences for these crimes can range from fines to jail time, and can be used as the basis for a restraining order. If your ex's behavior is rising to this alarming level, you can call the police to file a complaint, or go to the courts to file for a restraining order. 
Marital Tort Claims: Can You Sue for Damages as a Result of Cyber Harassment?
New Jersey's criminal laws are clear cut. However, when it comes to civil claims of defamation and emotional related to cyber harassment and revenge porn, the law is still evolving. 
When certain bad behaviors have taken place in a marriage or during divorce, spouses can file civil claims for damages called a "martial tort claim." If a judge finds that the claim is justified, a monetary award will be issued. 
Common grounds for marital torts include damages claimed as a result of one spouse giving the other a STD, battered wives' syndrome, and marital rape. Harassment is also on the list of marital torts. But be prepared that you will need to present evidence that offers clear cut evidence of damages. This can be a difficult threshold to reach.
For example, if you are claiming that the harassment caused you emotional distress as the damage you endured, you will need to show that your ex's behavior was "so extreme and outrageous as to go beyond all possible bounds of decency. This requires conduct that would be considered atrocious and utterly intolerable in a civilized community." 
On the flip side, if you found out that your boss was emailed screenshots of a Facebook post from your ex falsely claiming that you stole from your job, and you were fired by your boss as a result, you may have a more direct claim for damages. Be prepared that you will need to be prepared to show evidence that the claims are false.
Damages related to revenge porn are very clear cut. As Bari points out, "Invasion of privacy with photographs, films or videotapes (N.J.S.A. §2A:58D-1) specifies that remedies for damages can include actual damages, but not less than liquidated damages computed at the rate of $1,000.00 for each violation of this act, among other guidance."
Do you have a civil or criminal complaint for your ex's outrageous and damaging behavior on social media? We can help you safeguard yourself. Request an initial consultation to go over your situation and get answers, call us to schedule a consultation at 888-888-0919, or please click the button below. 
Schedule an Initial Consultation
https://www.weinbergerlawgroup.com/wp-content/uploads/2020/01/Depositphotos_194634632_l-2015.jpg
1335
2000
Weinberger Divorce & Family Law
https://www.weinbergerlawgroup.com/wp-content/uploads/2022/12/Weinberger-Divorce-Family-LAw-Group-LLC.-520-×-118-px1.png
Weinberger Divorce & Family Law
2020-01-22 21:38:08
2021-09-24 14:26:30
Social Media Cyber Harassment And Revenge Porn In Divorce — What Are The Legal Repercussions?