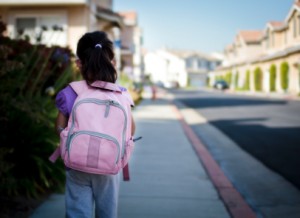 The New Jersey Law Journal has just published an article by attorney Bari Weinberger discussing how laws that attempt to protect children can impact a parent's right to make decisions. "Free range parenting," Weinberger explains, "is a term coined in reaction to what some consider to be a recent trend toward over-protectiveness of children. Free range parents perceive this over-protectiveness, sometimes called "helicopter-parenting," as a futile attempt to protect children from every conceivable risk of harm, potentially at the expense of a child's development of age-appropriate independence." Read more
Please like and follow us to keep up to date with the latest family law information:
Weinberger Divorce & Family Law
https://www.weinbergerlawgroup.com/wp-content/uploads/2017/04/wlg-logo@2x.png
Weinberger Divorce & Family Law
2015-07-27 12:11:47
2017-07-14 06:30:37
Free Range Parenting v. Helicopter Parenting: What is the Law in New Jersey?