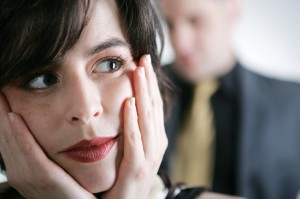 By the time a couple decides to pursue a separation or divorce, one or both of the spouses may be feeling betrayed and more than a little hurt. While these types of feelings can be normal, sometimes transgressions between spouses go far beyond hurt feelings and result in damaging actions called marital torts.
Examples of "torts" (or "wrongs" in legal terms) include assault, infliction of mental anguish, passing on a sexually transmitted diseases, and other harmful actions. In New Jersey, where marital torts are also known as "Tevis Claims," these types of wrongdoing can be the basis of a legal claim. If proven, martial torts result in a financial settlement. A marital tort claim is typically filed at the same time a couple divorces.
While inter-spousal claims have grown in number over the past few decades, "marital tort" still isn't a household name and many may not know that compensation from damaging actions can be sought. Others may feel embarrassed or ashamed to mention certain torts, especially STDs or domestic violence, due to perceived stigma.
What should you share with your divorce attorney? Here are five common grounds for marital tort. If you have experienced one or more of these in your marriage, it's valuable information to share with your attorney: Read more
https://www.weinbergerlawgroup.com/wp-content/uploads/2022/12/Weinberger-Divorce-Family-LAw-Group-LLC.-520-×-118-px1.png
0
0
Weinberger Divorce & Family Law
https://www.weinbergerlawgroup.com/wp-content/uploads/2022/12/Weinberger-Divorce-Family-LAw-Group-LLC.-520-×-118-px1.png
Weinberger Divorce & Family Law
2014-05-23 01:35:13
2021-09-24 12:11:08
5 Things You May Not Think to Share with Your Divorce Attorney