5 Things You May Not Think to Share with Your Divorce Attorney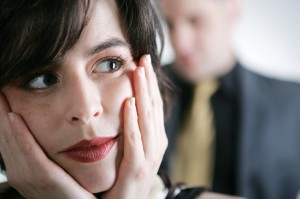 By the time a couple decides to pursue a separation or divorce, one or both of the spouses may be feeling betrayed and more than a little hurt. While these types of feelings can be normal, sometimes transgressions between spouses go far beyond hurt feelings and result in damaging actions called marital torts.
Examples of "torts" (or "wrongs" in legal terms) include assault, infliction of mental anguish, passing on a sexually transmitted diseases, and other harmful actions. In New Jersey, where marital torts are also known as "Tevis Claims," these types of wrongdoing can be the basis of a legal claim. If proven, martial torts result in a financial settlement. A marital tort claim is typically filed at the same time a couple divorces.
While inter-spousal claims have grown in number over the past few decades, "marital tort" still isn't a household name and many may not know that compensation from damaging actions can be sought. Others may feel embarrassed or ashamed to mention certain torts, especially STDs or domestic violence, due to perceived stigma.
What should you share with your divorce attorney? Here are five common grounds for marital tort. If you have experienced one or more of these in your marriage, it's valuable information to share with your attorney:
Domestic Assault: Has your spouse physically assaulted you? Whether or not you reported the assault to the police at the time(s) it happened, this is important information to share with your attorney. He or she will be able to provide information about how to proceed. In the event a marital tort claim is filed, you may be able to claim financial compensation for medical bills, pain and suffering, missed time at work, and other related costs.
Battered Women's Syndrome: Battered Woman's Syndrome was first recognized by the New Jersey Supreme Court in the case of State v. Kelly, 97 N.J. 178 (1984). By definition, a battered woman is one who is repeatedly physically or emotionally abused. If verified by a psychological expert, victims of Battered Women's Syndrome may sue for tort damages as a result of their abuse. This informational PDF has more on the symptoms of Battered Women's Syndrome.
Marital Rape/Sexual Assault: Have you ever been the victim of marital rape or sexual assault on the part of your spouse? Again, similar to instances of domestic assault, this important information to share with your attorney even if you haven't filed a police report.
Negligent Transmission of a Sexually Transmitted Diseases: Another tort asserted with growing frequency is the negligent infliction of a sexually transmitted disease (STD) from one spouse to another, including herpes, HIV, gonorrhea, and chlamydia. Typically, these cases involve one spouse who committed adultery and contracted the STD, didn't tell the other spouse about the cheating, and then passed on the STD through unprotected sexual contact. If you have contracted a STD from your spouse, let your attorney know. There is no stigma or shame attached to sharing this information; your lawyer will be understanding and will know how to legally proceed.
Emotional Abuse/Mental Cruelty: Does your spouse have a history of verbally or physically threatening you or your children, destroying personal property (including threats to burn down the marital home or otherwise cause harm), threaten to harm themselves or commit suicide if you file for divorce, or repeatedly accuse you of infidelity? Have you been diagnosed with post-traumatic stress disorder as a result of dysfunction in your marriage? Depending on their frequency and severity, these kinds of behaviors (or a diagnosis of PTSD) may constitute emotional abuse and/or mental cruelty, which can be the grounds for claiming marital tort.
Have questions about marital tort and how to file one of these claims? Please contact us to schedule a confidential consultation to discuss your case.
https://www.weinbergerlawgroup.com/wp-content/uploads/2022/12/Weinberger-Divorce-Family-LAw-Group-LLC.-520-×-118-px1.png
0
0
Weinberger Divorce & Family Law
https://www.weinbergerlawgroup.com/wp-content/uploads/2022/12/Weinberger-Divorce-Family-LAw-Group-LLC.-520-×-118-px1.png
Weinberger Divorce & Family Law
2014-05-23 01:35:13
2021-09-24 12:11:08
5 Things You May Not Think to Share with Your Divorce Attorney