14 Gifts to Give Your Divorced Friends (or Your Ex) This Holiday Season

Make the holidays a little happier for newly divorced friends and loved ones with these light-hearted gift ideas. Is it your first holiday season since your separation or divorce? Put yourself on your own gift giving list! And if you're really feeling generous this year, there are even a few gifts listed below that might be the perfect present for a former spouse.
100% Single Tote Bag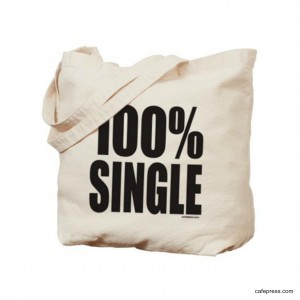 Now here's a fun way to put reusable grocery bags to work! Let the world (especially those good looking fellow shoppers) know that you're 100% back on the market with this canvas shopping tote. As a gift for a divorced friend, simply fill this tote with non-perishable foods built around a themed meal — i.e., fancy pasta, olive oil and a jar of homemade pasta sauce for an Italian-themed feast. Who knows? Maybe this will inspire inviting someone special over.
Christmas Card to Your Ex-Wife or Ex-Husband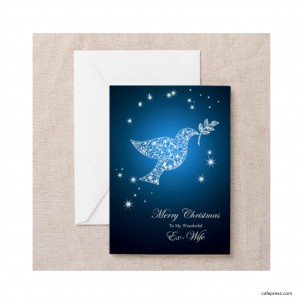 In the spirit of the holidays, are you ready to extend the olive branch to your former spouse? This "dove of peace" Christmas card, with its cheery message of "Merry Christmas to My Wonderful Ex-Wife" may be just the right touch to carry the message. Ex-husband cards are also available.
Divorce Christmas Ornament


Let freedom ring! Mark the momentous occasion of receiving your final divorce decree with this holiday tree ornament.
Divorce Eye Chart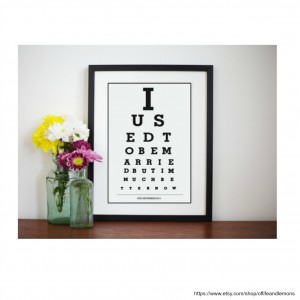 Divorce often is the result of finally seeing things clearly. This divorce-themed eye chart may be just the check up your pal needs!
Free Bird Necklace


Caged bird no more! Help your friend or loved one celebrate her new status with this free flying necklace.
Divorce Keychains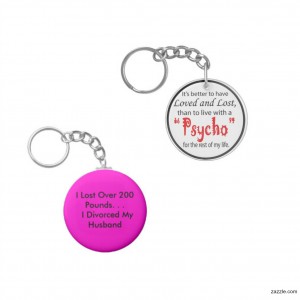 Give your divorced friends a reason to smile whenever they reach for their keys with these cheeky divorce-themed keychains.
Divorce Survival Kit


Assembled with a definite sense of humor, this divorce gift box contains a pair of scissors for cutting the ex out of photos, a mirror to remind you that you've still "got it," and some "therapeutic" chocolate, among its other treasure.
Divorce Mugs


If your divorced pal likes gifts with an artisanal touch, these handmade divorce-theme mugs fit the bill. Each hand thrown mug comes inscribed with your choice of inspirational saying: either, "Life begins after divorce" or "Divorce is the begining not the end." Both true!
Happily Divorced Necklace


When the wedding ring comes off, it's time to put on this "happily divorced" necklace, hand stamped with the date of your divorce.
Divorced & Happy T-Shirt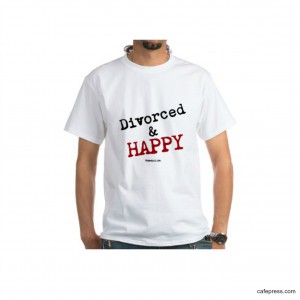 If you're divorced and happy, why not let the world know? This helps gets the message across that life goes on after divorce… and can be pretty good!
Divorce Trucker Hat


If you're hip enough to wear a trucker hat, then you're hip enough to let this divorce trucker hat do the talking that you're single and ready to mingle!
Divorce Car Decals


Did you get the car in the divorce? Mark your territory with one of these fun divorce car decals.
I'm NOT With Stupid Divorce T-Shirt


A fun twist on the popular t-shirt saying will let everyone know how you really feel about divorce.
Still Standing Necklace


"I'm still standing, better than I ever did…" If the Elton John classic is your friend's post-divorce theme song, this "Still Standing" gold necklace may be the perfect holiday gift.
https://www.weinbergerlawgroup.com/wp-content/uploads/2022/12/Weinberger-Divorce-Family-LAw-Group-LLC.-520-×-118-px1.png
0
0
Weinberger Divorce & Family Law
https://www.weinbergerlawgroup.com/wp-content/uploads/2022/12/Weinberger-Divorce-Family-LAw-Group-LLC.-520-×-118-px1.png
Weinberger Divorce & Family Law
2014-11-19 17:44:38
2017-07-16 15:12:34
14 Gifts to Give Your Divorced Friends (or Your Ex) This Holiday Season