NJ Judge Shortage Crisis: More Divorce Trial Suspensions Announced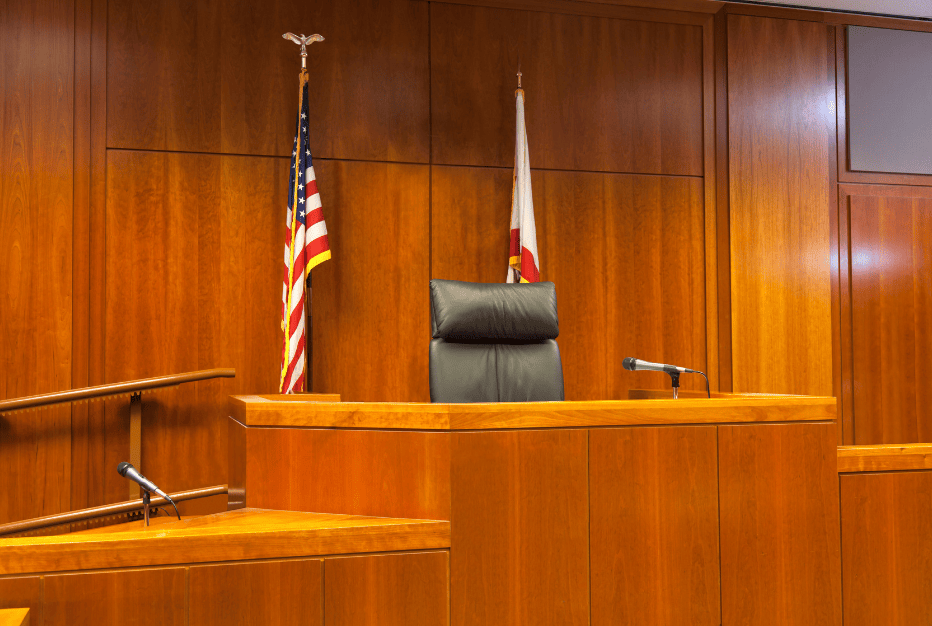 Due to New Jersey's ongoing judge shortage crisis and the staggering case backlog it has created for courts in the state, Chief Justice Stuart Rabner recently announced that starting today, July 31, 2023, civil and matrimonial trials in the Passaic Vicinage are suspended, with very limited exceptions. 
These latest trial suspensions are yet another frustrating juncture for the state's bogged down courts. Weinberger Divorce & Family Law Group founder and managing partner Bari Weinberger was asked by NJ PBS Spotlight News to comment on the ongoing crisis. Please find the news segment below.
As Bari explains, "New Jersey's judicial vacancy crisis directly stems from the Legislature's extreme delays in appointing and confirming new judges to fill vacancies. Our courts don't have the resources they need to maintain even basic functions. Every day this continues, real people, families and children are suffering serious hardships by not having access to the courts." 
In January, Chief Justice Rabner suspended civil and matrimonial trials in Vicinage 13 (Hunterdon, Somerset, and Warren counties) and Vicinage 15 (Cumberland, Gloucester, and Salem counties). Lack of judges in these counties had resulted in such large numbers of backlogged cases waiting to be heard that keeping up with normal court operations was no longer possible.
In some welcome news, Chief Justice Rabner announced in his same statement that empty judge seats in Vicinage 15 have dropped from 9 vacancies to 2 vacancies due to some long-awaited Legislative confirmations finally going through. As a result, civil and matrimonial trials, including divorce trials, are set to resume there immediately. However, vacancies in Vicinage 13 have not been filled, and civil and family trials in these courts remain indefinitely suspended.
Is your divorce caught in the backlog?
All courts in New Jersey have been affected by the judicial shortage crisis. According to the most recent count by the NJ Courts backlog tracker, 4735 divorce cases across the state remain in limbo awaiting hearing before a judge.
This represents close to 10,000 divorcing spouses stuck in the backlog waiting to move on with their lives.
For those with divorce or family matters that have been lingering in the court system for months, or even longer, Bari encourages parties to take advantage of creative out-of-court solutions to get a stuck case moving.
One way to do this? Consider mediation or arbitration, two out-of-court settlement methods that serve as practical options for parties wishing to address and potentially finalize their cases without waiting for the courts to conduct a trial.
In mediation, for example, parties can agree to resolve their matter out of court with the use of a neutral third party, who navigates them and provides guidance in a confidential and low-conflict setting to reach a final settlement agreement.  The process can be concluded in a few sessions, depending on the issues involved in the divorce.
Even when a divorce involves intense or high conflict disagreements, it may still be possible to reach an out-of-court resolution. As Bari explains, "Some divorcing spouses might say, we want to opt out of the court system, but mediation won't work for our situation because there are too many disagreements or there are concerns that a spouse is too combative. In that case, I suggest calling on a retired judge, some of whom are still actively in private practice, like Judge Philip Maenza in my office, to handle the case through arbitration."
Arbitration is similar to mediation as it us a voluntary process out of court with a neutral third party professional. However, the arbitrator actually makes final decisions on the case. A mediator does not.
Protect yourself now!
What's the best solution for quickly resolving your divorce case? Download our free guide filled with strategic choices you can make right now to put your divorce on the fast track. Successfully resolve your divorce without the need to wait.
About to file for divorce or already in the process of divorce and have questions? We can help. Schedule a consultation today with one of our highly skilled family law attorneys and get answers and a detailed strategy for moving forward on your best options in divorce. Call us at 888-888-0919, or please click the green button below.
https://www.weinbergerlawgroup.com/wp-content/uploads/2022/12/Weinberger-Divorce-Family-LAw-Group-LLC.-520-×-118-px1.png
0
0
Weinberger Divorce & Family Law
https://www.weinbergerlawgroup.com/wp-content/uploads/2022/12/Weinberger-Divorce-Family-LAw-Group-LLC.-520-×-118-px1.png
Weinberger Divorce & Family Law
2023-07-31 15:08:29
2023-08-01 11:44:24
NJ Judge Shortage Crisis: More Divorce Trial Suspensions Announced