Avoid Costly Divorce Mistakes! FREE Divorce 101 Seminar in Hackensack
How do I file for divorce in New Jersey?
What are the expensive pitfalls that I should avoid? 
How do I safeguard my privacy in divorce?
What will happen to my kids? My home? My finances?
The new Alimony law: will I have to pay more / receive less?
Whether you still have an amicable relationship with your spouse, or things have become contentious, we know the questions that plague anyone contemplating divorce. This is why we have crafted a dynamic in-person presentation with all the essential information, tips and insider secrets you need to take control of your life and safeguard your future.
In 90 impactful minutes, find out exactly what you need to do to get your divorce on the right track. Presented by New Jersey family law expert Bari Z. Weinberger, founder of Weinberger Divorce & Family Law Group, LLC and a certified Matrimonial Law attorney, this is an opportunity that you can't afford to miss.
When?  Thursday, February  21st
Time:     6 – 730 pm
Where? Court Plaza – South Building, 21 Main St, Hackensack, NJ 07601
Cost?     FREE
How do I get a seat? Register here

Who is this for?  Anyone considering divorce, going through the early stages of divorce, or has just been served with divorce papers.  
Please share this invitation with your friends or loved ones who are in need of this information and help!
About the Presenter: Bari Z. Weinberger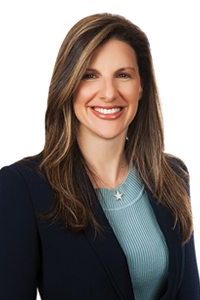 Bari Weinberger, founder of Weinberger Divorce & Family Law Group, LLC, is a certified Matrimonial Attorney with an AV Preeminent (highest) peer rating. New Jersey Law Journal recently named Bari a Top Woman in the Law, recognizing her leadership and contributions to family law in New Jersey. Bari has been named to the Super Lawyers lists for the past decade and also earned recognition as a Best Lawyer for Families by New Jersey Family magazine. Bari is a highly skilled litigator and certified family law mediator. She is proud to lead a powerful team of divorce and family law attorney specialists who all share a passionate dedication to providing their clients with the highest levels of legal care.

We hope to see you on February 21st! Please call us at 888-888-0919 if you have questions about the event or are ready to meet with a family law attorney right now.
https://www.weinbergerlawgroup.com/wp-content/uploads/2022/12/Weinberger-Divorce-Family-LAw-Group-LLC.-520-×-118-px1.png
0
0
Weinberger Divorce & Family Law
https://www.weinbergerlawgroup.com/wp-content/uploads/2022/12/Weinberger-Divorce-Family-LAw-Group-LLC.-520-×-118-px1.png
Weinberger Divorce & Family Law
2019-02-15 16:29:35
2023-01-11 13:09:47
Avoid Costly Divorce Mistakes! FREE Divorce 101 Seminar in Hackensack