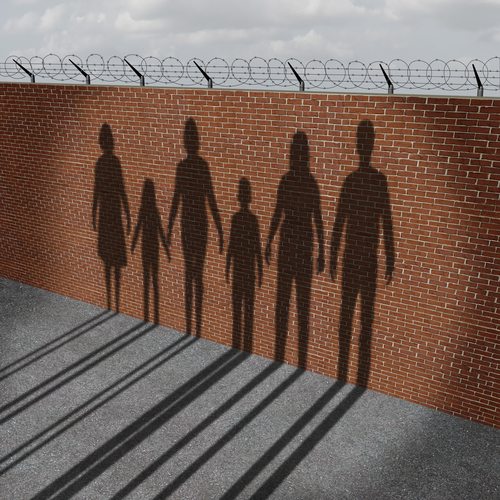 Updated July 11, 2019:
US Immigration and Customs Enforcement (ICE) plans to conduct raids across the country on Sunday, July 14, to arrest thousands of undocumented migrant families, according to reporting by the New York Times. 
Raids are expected to take place in at least 10 cities, and will occur "over multiple days" and will include "collateral" deportations in which "authorities might detain immigrants who happened to be on the scene, even though they were not targets of the raids."
Back in 2017, as Trump administration officials began signaling significant changes in immigration policy enforcement, we wrote about how undocumented immigrant parents have the right to establish Power of Attorney provisions for their U.S. citizen children to establish temporary custody and financial access in a worst case scenario.
This information may be more relevant than ever. With federal detention centers for immigrant children as close by as Pennsylvania, this is information worth sharing.
The original blog follows… 
It's estimated that more than 168,000 children in New Jersey — approximately 9 percent of the state's total child population — have parents who are undocumented immigrants. With U.S. immigration and visa policies tightening, and deportations on the rise, immigrant families increasingly must face heartbreaking decisions about how to prepare for a worst case scenario.
If parents are deported, should they take their children with them — even if the children are U.S. citizens? How can they provide for and protect their children who remain behind? And how can parents be sure they are making the best decisions possible in the face of extreme uncertainty? Read more
https://www.weinbergerlawgroup.com/wp-content/uploads/2017/05/Depositphotos_90903142_s-2015.jpg
500
500
Weinberger Divorce & Family Law
https://www.weinbergerlawgroup.com/wp-content/uploads/2022/12/Weinberger-Divorce-Family-LAw-Group-LLC.-520-×-118-px1.png
Weinberger Divorce & Family Law
2017-05-04 15:32:52
2021-09-24 12:08:40
How Undocumented Immigrant Parents Can Safeguard Their Children