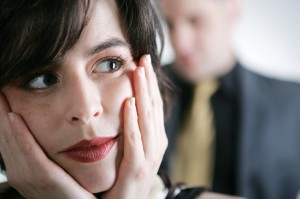 This week marked National Housewives Day (November 3), now sometimes referred to as National Homemakers Day, in recognition of the fact that a "homemaker" is not always a "wife." Traditionally, of course, a housewife was the person who ran the household while the husband went off to work each day to bring home the bacon. How difficult the job of housewife was depended on a slew of variables, such as how much bacon the husband brought home, how big the house was, how much if any extra help was available, and how many children there were to attend to. For most, however, the job was very difficult indeed—more difficult in fact than many 9-5 jobs.
While the number of traditional homemakers may have decreased in recent decades (even with some househusbands joining the ranks) the job today is as challenging as ever. In honor of these hardworking homemakers, today we are going to provide an update on a couple of questions of great importance to any homemaker facing separation or divorce: Read more
0
0
Weinberger Divorce & Family Law
https://www.weinbergerlawgroup.com/wp-content/uploads/2022/12/Weinberger-Divorce-Family-LAw-Group-LLC.-520-×-118-px1.png
Weinberger Divorce & Family Law
2015-11-04 23:13:48
2023-01-11 15:58:33
Lifetime Alimony for Long-term Homemakers: Does This Still Exist in New Jersey?