Bari Weinberger Delivers Keynote Speech On Male Victims of Domestic Violence At Union County C.A.R.E.S. Symposium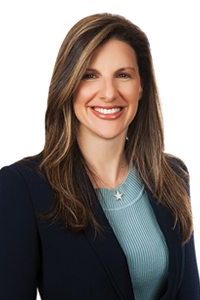 Bari Weinberger delivered a keynote speech at the 4th annual Union County C.A.R.E.S. (Community, Action, Response, Education, Safety) Domestic Violence Symposium, held April 6, 2017, at Kean University. The theme of this year's Symposium was Hidden Victims of Domestic Violence. Bari delivered the keynote presentation for the panel discussion on male victims of domestic violence.
"I was honored to speak before such a caring and engaged audience and panel. This was an incredible event that opened up a new and powerful dialogue on how to make sure all victims of domestic violence can obtain the support and protection they deserve," Bari noted.
As part of broadening the conversation started at Union County C.A.R.E.S. event, Bari's presentation "Acknowledging Male Victims of Domestic Violence" is now available online. Please share with anyone who can benefit from this information:
Sponsored by the Union County Prosecutor's Office, YWCA Union County, Kean University, the Union County Board of Chosen Freeholders, the Elizabeth-based Family and Children's Services, Iris House, Trinitas Regional Medical Center, and the Elizabethtown Healthcare Foundation, this year's Union County C.A.R.E.S. Symposium featured four panels on individual populations for which there are unique barriers to care and issues related to reporting of incidents of domestic violence: the LGBTQ community, immigrants, the disabled and older adults, and male victims. A total of 15 panelists from fields ranging from law enforcement to medicine to social services and more discussed topics raised by moderators and answered questions from the audience.
Additional Resources on Domestic Violence
Free Download: Spousal Cyber Spying: Are You At Risk?
Free Download: Keeping Computers & Smartphones Safe From Spying Spouses
Free Resource Guide to New Jersey's Domestic Violence Shelters
Learn where to find shelters and other domestic violence agencies in New Jersey with our free resource guide
https://www.weinbergerlawgroup.com/wp-content/uploads/2022/12/Weinberger-Divorce-Family-LAw-Group-LLC.-520-×-118-px1.png
0
0
Weinberger Divorce & Family Law
https://www.weinbergerlawgroup.com/wp-content/uploads/2022/12/Weinberger-Divorce-Family-LAw-Group-LLC.-520-×-118-px1.png
Weinberger Divorce & Family Law
2017-04-07 15:37:54
2017-07-15 20:10:45
Bari Weinberger Delivers Keynote Speech On Male Victims of Domestic Violence At Union County C.A.R.E.S. Symposium