AshleyMadison Breach Devastates Couples in New Jersey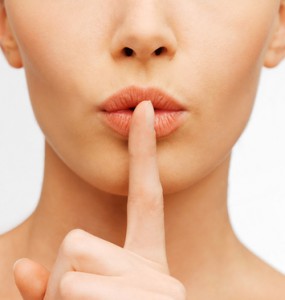 As our phones ring off the hook with people calling to retain our attorneys before their spouses do, we wanted to let our valued callers know that we understand what they are going through and so have written this letter for you. Please be assured that we have brought on extra staff to handle your phone calls and are committed to being here for you throughout Saturday and even Sunday morning.
Dear Hurting Spouse,
Like you, we read and heard a great deal this week about AshleyMadison's data breach, and about all those unsuspecting spouses whose husbands or wives cheated…or were at least exploring the possibility. When the news of the scandal first broke, you probably felt bad for these unknowing spouses. Not that you suspected anything about your own husband or wife. But then curiosity got the better of you. 
Would he?
Could she?
Suddenly, the temptation was too much and with a pounding heart, you searched the leaked database on one of the readily available websites popping up for just such a purpose. When the name and email appeared, you were at first in a state of free fall shock…. and then it hit: anger. Pure red-hot molten fury. How could he? How dare she? Especially after all you have done and given up for your spouse all these years.
Right now, you justifiably want answers and you want to know your options. We can help. Our trusted family law attorneys have helped countless individuals navigate the stormy aftermath of cheating. Your emotions are running high, and you don't know how you will ever move past this sense of utter betrayal.
What are your next steps? Does this have to end up in divorce court? Not necessarily. Drawing upon our experience, here are three basic post-adultery options for you to explore.
Saving the Marriage: When both spouses have a desire to save their marriage, seeing a marriage counselor is almost always a must. With the help of a qualified therapist, the two of you can work through the deep well of emotions brought on by the cheating, ranging from anger, jealousy, and sadness to embarrassment, shame and deep hurt. To make this approach work, both spouses must commit to being honest and doing the work required to get to a better place. Our Q&A with psychotherapist Dr. Sal Benanti provides more details about how to work through cheating issues with your spouse.
Divorce: Cheating is among the leading causes for divorce, and for good reason. But is it the right move for you, right now? Please read our article, "5 Questions to Ask Yourself Before Filing for Divorce" to see where you are in the process. We encourage you to carefully weigh the option of divorce first before proceeding. If you do ultimately decide that divorce is the best recourse, we are here to protect you and your children and safeguard your bright future.
Legal Reconciliation: Couples trying to save their marriage after cheating may also want to explore the legal option of having a reconciliation agreement put in place. A reconciliation agreement is a specific type of post-nuptial agreement that spells out how assets and debts would be divided in the event of a divorce. By entering into a reconciliation agreement, the spouse considering divorce can agree to remain married and dismiss any pending divorce case in exchange for a promise addressing the property distribution in the event of a divorce, so long as it is not completely inequitable. In this way, a reconciliation agreement can provide incentive and add gravitas to the decision to try and save the marriage.
You are probably feeling shell shocked right now and your thoughts and feelings are probably in turmoil. We are here to provide you with the guidance and support you need to help you reach a place of calm and stability. You can take comfort in knowing that we will keep all conversations in the strictest of confidence.
Your peace of mind is our top priority.
Sincerely,
Weinberger Divorce & Family Law Group, LLC
0
0
Weinberger Divorce & Family Law
https://www.weinbergerlawgroup.com/wp-content/uploads/2022/12/Weinberger-Divorce-Family-LAw-Group-LLC.-520-×-118-px1.png
Weinberger Divorce & Family Law
2015-08-21 23:40:10
2023-01-11 15:03:11
AshleyMadison Breach Devastates Couples in New Jersey