Weinberger Divorce & Family Law Group, LLC Welcomes Retired Judge Philip J. Maenza, JSC, to Firm's Arbitration and Mediation Division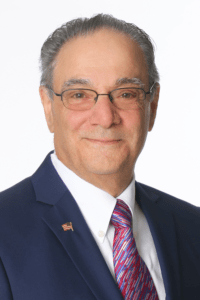 Weinberger Divorce & Family Law Group, LLC is pleased to welcome retired New Jersey Superior Court Judge, the Honorable Philip J. Maenza, to the firm's arbitration and mediation practice. 
"It's been an honor to argue many cases in front of Judge Maenza in our Family Courts, and we are delighted the Judge has chosen to join our firm's high performing team. He brings our arbitration and mediation clients unmatched skill and knowledge in guiding them through even the most difficult and complex of family issues," said Bari Z. Weinberger, founder and managing partner of Weinberger Divorce & Family Law Group, LLC.  
Judge Maenza has practiced law for over 42 years and for a decade served on the bench in the Superior Court of New Jersey in all divisions including the Family Division where he presided over thousands of divorce and family law cases. Among his other distinguished career achievements, Judge Maenza served for over 20 years as a Municipal Court Judge in local courts. 
"I was attracted to Weinberger Divorce & Family Law Group, LLC because of my experience with many of the firm's lawyers. Without a doubt they were all professional and well-prepared, but most of all they were empathetic to their clients. They put their hearts into their work. This is not easily achieved in the business of law…and I can think of no better place to continue my quest to help people in crisis," said Judge Maenza.   
Weinberger Divorce & Family Law Group, LLC's mediation practice is well established with many of the firm's attorneys having completed extended mediation training, and several on the Court's approved roster for economic mediation. Mediation has become the primary route to divorce during the COVID-19 crisis as it enables couples to resolve their divorce and family law matters swiftly and avoid backlogged courts. 
Arbitration is a process in which parties have their divorce or family law matter heard and decided by an experienced judge or attorney in a private setting; the neutral arbitrator makes an equitable decision in the matter after hearing evidence from both sides. Arbitration is a growing choice for smart couples who wish to achieve a reasoned outcome in their matter without the need to go to court.  
Judge Maenza joins an incredibly strong team of divorce and family law experts and family law specialists who devote their practice to safeguarding their client's rights, children and futures, assisting them in starting a positive new chapter in their lives. 
Read more about Judge Philip J. Maenza, and call today to schedule a mediation or arbitration consultation. Learn how these methods of alternative dispute resolution may be right for you.
https://www.weinbergerlawgroup.com/wp-content/uploads/2022/12/Weinberger-Divorce-Family-LAw-Group-LLC.-520-×-118-px1.png
0
0
Weinberger Divorce & Family Law
https://www.weinbergerlawgroup.com/wp-content/uploads/2022/12/Weinberger-Divorce-Family-LAw-Group-LLC.-520-×-118-px1.png
Weinberger Divorce & Family Law
2020-07-29 09:14:38
2023-01-11 13:19:04
Weinberger Divorce & Family Law Group, LLC Welcomes Retired Judge Philip J. Maenza, JSC, to Firm's Arbitration and Mediation Division