NJ Court Says Child's Interests, Not Accreditation, Decides School Choice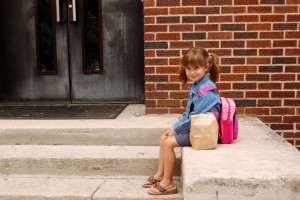 Fighting with your former spouse over your child's education costs? A recent New Jersey Appellate Division court decision may give you some guidance on how a judge might view your dispute.
The case in question, Rothstein v. Warschawski, involves Chana Rothstein and Benjamin Warschawski, who were married in 2004 in Maryland. Yael (fictitious name), the couple's only child, was born in 2005. In 2010, Rothsein and Warschawski divorced. Rothstein moved to New Jersey with her daughter and remarried soon after. Warschawski moved to Illinois.
In their divorce settlement, both parents had agreed to split the costs of Yael's religious education as part of their child support arrangement, but a dispute arose when Rothstein requested Warschawski pay his share of the Hebrew school she had chosen. The school was accredited by the Hebrew Day Schools association. Warschawski objected and demanded that Yael be registered at a school accredited by a secular accreditation organization such as MSACS.
As reported by the NJ Law Journal, Middlesex County Superior Court Judge Barbara Stolte eventually sided with the father, and ordered Yael be withdrawn from her current school and placed into an unspecified school that has been accredited by either the Middle States Association of Colleges and Schools or the American Montessori Academy. Before making her decision, Judge Stolte did not conduct a hearing on what would be in Yael's best interests.
On the grounds that a "best interest" hearing should have taken place, Rothstein appealed the decision. On Tuesday, a New Jersey appeals court ruled in her favor, citing that a judge cannot force a divorced mother to take a child out of the unaccredited school of her choice and enroll her in an accredited school without first determining what would be the best interests of the child. "Even in cases in which religious training is not added to the mix, a court tasked with resolving a dispute between divorced parents over school selection must engage in a sensitive, fact-intensive analysis focused on the best interests of the child," Appellate Division Judges Carmen Alvarez and Mitchel Ostrer wrote in their decision.
Just what does "best interests of the child" involve when it comes to school? The judges said Stolte should follow the language set forth in another case, Levine v. Levine, 322 N.J. Super. 558 (App. Div. 1999): "In the context of the best interests of a child, any evaluation of a school district is inherently subjective. Just as a student cannot be summed up by IQ, verbal skills or mathematical aptitude, a school is more than its teacher-student ratio or State ranking. The age of its buildings, the number of computers or books in its library and the size of its gymnasium are not determinative of the best interest of an individual child during his or her school years. Equally, if not more important, are peer relationships, the continuity of friends and an emotional attachment to school and community that will hopefully stimulate intelligence and growth to expand opportunity."
Does your child support arrangement contain agreements concerning schooling costs?
https://www.weinbergerlawgroup.com/wp-content/uploads/2022/12/Weinberger-Divorce-Family-LAw-Group-LLC.-520-×-118-px1.png
0
0
Weinberger Divorce & Family Law
https://www.weinbergerlawgroup.com/wp-content/uploads/2022/12/Weinberger-Divorce-Family-LAw-Group-LLC.-520-×-118-px1.png
Weinberger Divorce & Family Law
2014-02-15 02:49:09
2017-07-15 10:31:15
NJ Court Says Child's Interests, Not Accreditation, Decides School Choice