Going Above the Guidelines: Child Support For Your Special Kid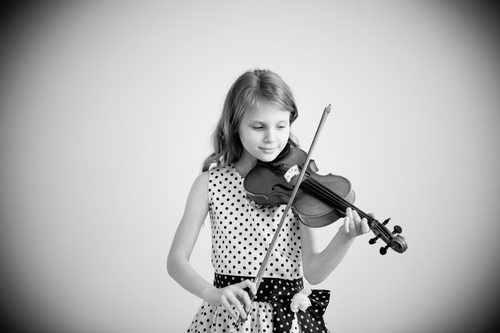 We all think our children are special, extraordinary and talented. But, what if you are raising the next Michael Jordan? What happens when your child has an exceptional gift for music? Or for art? Without question, your child's amazing talent comes with expenses in the form of lessons, practice, travel and supplies. Who is responsible for paying these costs? And, are they covered by New Jersey's Child Support Guidelines?
In New Jersey, the law states that both parents of a child are responsible for the financial care of that child. When a couple separates, the courts utilize a state-wide computer program known as the Child Support Guidelines to calculate the amount of child support paid from one parent to the other for the support of their child or children. These guidelines take several factors into account, including the parents' incomes, the number of overnights spent at each parents home and expenses such as monetary union dues paid by either parent.
With regard to extracurricular activities for children, such as music lessons, travel expenses for tournaments or sports uniforms, the guidelines do take into account these types of expenses which fall into the category of "Entertainment" and are covered by the guidelines. However, if your child is showing signs of becoming the next Picasso or the next Olympic champion, the expenses to cover this level of involvement in a sport or activity could greatly exceed what is typically spent on extracurricular for the "typical" child. And, if you child happens to have special needs which require interventions by therapists or special equipment to assist them the costs for these therapies can be astronomical.
The New Jersey Child Support Guidelines do specifically discuss "the special needs of gifted or disabled children" and how the expenses that can be incurred raising these kids may fall outside of what the guidelines allow for support. In other words, the parent who has custody of this type of child is able to go to the courts and ask that their child's other parent be responsible for contributing to these extraordinary costs, above and beyond their existing child support amount.
The courts here in New Jersey do recognize these types of situations and have awarded parent additional money to cover the costs of, say, the next Meryl Streep. In the recent unpublished case of P.S. v. J.S., the court ordered a father to pay a limited sum of additional funds, above and beyond basic guideline-level child support, to help with the costs of their teenage daughter's acting-related expenses. Their daughter had apparently shown a special gift for acting and the judge found that, Under these circumstances, it was fair for both parents to contribute a small and reasonable annual supplemental amount, specifically to help support the child's ongoing acting-related efforts and expenses. The court set a reasonable sum of up to an additional $250 per year, per parent, as funds specifically for development of the child's theatrical-related activities.
And, in 2014, in the unpublished case of Valenti v. Bassinder, the judge ordered a father to continue to contribute toward his son's fencing lessons and related expenses and he had been voluntarily doing for years prior. In that case, the parents had an agreement where Mr. Bassinder paid over $100,000 per year in child support, which included basic child support, contribution for reasonable  extracurricular activities and private school tuition.
Of course, the courts always look at what is the best interest of the child when making these types of decisions. However, no judge is going to force a parent into bankruptcy in order to fund their child's skill or talent. Courts must look at the totality of everyone's circumstances and the complete financial picture of the entire family when asked to determine what, if any, extra contributions will be made for these types of activities.
If you are interested in learning more about how your gifted or disabled child can benefit from support above and beyond the guidelines, please contact us to schedule your initial consultation with one of our qualified family law attorneys, experienced in all areas of child support and family law in New Jersey.
Read More:
New Jersey Child Support: Who Pays for Lessons, Sports & Extracurricular Activities?
Divorced Parents: Who Pays for Your Child's Olympic Dreams?
Extracurricular Activities, Graduate School on the Line in New Jersey Child Support Decisions
https://www.weinbergerlawgroup.com/wp-content/uploads/2016/11/Guidelines-and-Gifted-Kids.png
800
800
Weinberger Divorce & Family Law
https://www.weinbergerlawgroup.com/wp-content/uploads/2022/12/Weinberger-Divorce-Family-LAw-Group-LLC.-520-×-118-px1.png
Weinberger Divorce & Family Law
2016-11-21 20:28:23
2021-09-25 04:23:05
Going Above the Guidelines: Child Support For Your Special Kid