Bills Before NJ Assembly Expand Rights of Children, Domestic Abuse Victims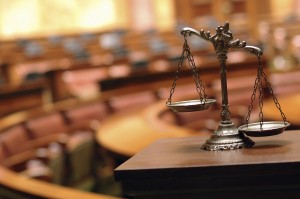 New proposed legislation recommended this week by the state's Assembly Judiciary Committee would create significant changes in how certain family law matters are conducted, reports the New Jersey Law Journal. What's on tap to be voted on? One bill expands children's right to representation in parental termination cases and the other increases privacy rights for domestic violence victims. Here's a look at what each entails:
Children's Right to Legal Counsel: Bill A-700 would require the New Jersey Office of the Public Defender to provide legal counsel in child custody cases involving termination of parental rights as a way to make sure the child's wishes are accurately expressed in court and the child's interests legally protected. Under current law, any minor whose parent is the subject of parental rights termination proceedings is represented by a law guardian, though this person is not necessarily a lawyer. If passed. A-700 would require lawyers assigned to these cases who are specially trained in parental termination review processes.
A-700 is sponsored by Ruben Ramos, D-Hudson County, Craig Coughlin, D-Middlesex County, and Celeste Riley, D-Cumberland County. Another version of the bill, S-315, is currently in review by the Senate Judiciary Committee.
Remote Testimony by Victims of Domestic Violence: When a judge finds there is clear and convincing evidence that a victim of domestic violence would suffer severe emotional or mental distress if forced to testify in open court against his or her abuser, A-3219 would permit testimony via closed-circuit television or otherwise taken outside the presence of the defendant.
A-3219 is sponsored by Riley, Mosquera, Paul Moriarty, D-Gloucester, and Angel Fuentes, D-Camden. There is not yet a Senate version of this bill, and already some questions are being asked about the constitutionality of this form of testimony. According to the New Jersey Law Journal, committee members Michael Patrick Carroll, R-Morris County, and Holly Schepisi, R-Bergen County expressed concern that allowing remote testimony would infringe on a defendant's Sixth Amendment right to confrontation.
Lawmakers say they will use the U.S. Supreme Court's ruling in Maryland v. Craig, 497 U.S. 836 (1990), which upheld a Maryland law allowing domestic violence victims to testify via closed-circuit television, for guidance.
Have strong feelings about either of these measures, don't hesitate to get in touch with local lawmakers in the New Jersey Legislature.
https://www.weinbergerlawgroup.com/wp-content/uploads/2022/12/Weinberger-Divorce-Family-LAw-Group-LLC.-520-×-118-px1.png
0
0
Weinberger Divorce & Family Law
https://www.weinbergerlawgroup.com/wp-content/uploads/2022/12/Weinberger-Divorce-Family-LAw-Group-LLC.-520-×-118-px1.png
Weinberger Divorce & Family Law
2012-09-28 15:03:09
2012-09-28 15:03:09
Bills Before NJ Assembly Expand Rights of Children, Domestic Abuse Victims