Blue Ribbon Commission Proposed To Study NJ Alimony Reform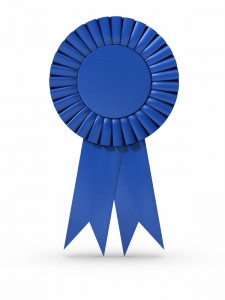 Following the lead of other states that have updated alimony laws in recent years, the wheels of change appear to now be turning in New Jersey in the form of a new Blue Ribbon commission approved February 11, 2014 by the Assembly Judiciary Committee to study alimony reform.
Sponsored by Assemblyman Sean Kean, R-Monmouth and Ocean counties, the 11-member panel would be tasked with reviewing current New Jersey's alimony law and making recommendations for proposed revisions. Kean sponsored a similar bill in the previous legislation session that received unanimous approval in the Assembly, but received no action in the Senate.
As reported by NewJerseyNewsRoom.com:
"Current alimony laws are antiquated and not reflective of the way society has changed over the years," said Kean. "Establishing a commission that is composed of various stakeholders is a common sense approach to reforming an outdated system. While there are guidelines for courts to consider in determining alimony, there is not a specific formula for a family court to use in its calculation. Alimony should help a person as they transition to self-sustaining employment. It should not be a lifetime financial obligation on the individual making payments.

"Issues such as changes in lifestyle, earning power and employment status are factors that need to be examined and updated when determining if, and how much a settlement should be," explained Kean. "There are too many stories of spouses who have been financially crippled or jailed because their circumstances have changed. We have talked about this issue for several years and I believe the time has come to take action. The law needs to be brought up to date."
What happens now? If approved by the Legislature, the Commission will review the scope of state alimony laws as compared with those in other states, trends in alimony awards, and whether current economic conditions have affected trends in state alimony awards. For example, the commission may make further recommendations on the bill that passed the Assembly in June that denies alimony to spouses who are domestic violence offenders.
Within one year (12 months) of organizing, the commission would need to file a formal report detailing its findings and recommendations for any proposed changes to current New Jersey alimony laws.
Does this pave the way for alimony reform to finally happen in 2015? We are watching this story closely and will post updates as they become available.
https://www.weinbergerlawgroup.com/wp-content/uploads/2022/12/Weinberger-Divorce-Family-LAw-Group-LLC.-520-×-118-px1.png
0
0
Weinberger Divorce & Family Law
https://www.weinbergerlawgroup.com/wp-content/uploads/2022/12/Weinberger-Divorce-Family-LAw-Group-LLC.-520-×-118-px1.png
Weinberger Divorce & Family Law
2014-02-11 16:14:21
2017-07-15 14:30:31
Blue Ribbon Commission Proposed To Study NJ Alimony Reform