5 Questions to Ask Yourself Before Filing for Divorce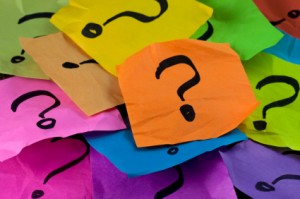 It's no secret that the holiday season is a time of year when many couples begin to contemplate or move forward with plans to divorce. Whether it's the stress of the "maintaining appearances" during the holidays that lead a couple to realize their marriage is over, or the desire for one or both parties to get off to start fresh in the New Year, it's common to see an uptick in divorce filings in early January.
Are you contemplating divorce as 2013 ends and 2014 begins? Deciding whether or not to stay married may be one of the most significant decisions you will ever make. It's definitely not something to take lightly, nor a choice to make in haste. So how do you know it really is time to start moving forward with a divorce filing? Here are five important questions to ask yourself:
1. Have you done everything you can to save and rehabilitate your marriage?
If you and your spouse are dealing with issues or infidelity or financial distress, or are ensnared in disputes over other issues, have you put in a good faith effort to solve these problems? Has your spouse? This may include seeking appropriate counseling, or simply doing some deep thinking about changes you could commit to. One notable exception: Working on your relationship does not involve tolerating any form of domestic violence or assault. In this case, put your own safety and the safety of your children first in getting help.
2. Have you researched, planned, and prepared yourself legally for divorce?
Have you looked for a divorce attorney? Have you taken time to gather together important documents that can make filing for divorce easier? Have you read up on "divorce in NJ" basics? Our article, "Your NJ Divorce Road Map", is a good place to start.
3. Do you have emotional support?
Even when deep down inside you know it's best for your marriage to be over, the process of ending a marriage can be an emotional one. Who in your social network will be a willing ear to listen? Does your insurance cover mental health support? Do you have a divorce support group in your area?
4. Do you have financial support?
How prepared are you to cover your living expenses without as much — or any — financial support from your spouse? Have you made a budget for yourself? Will your job cover these expenses? Have you talked to an attorney about applying for temporary spousal support after the two of you separate (but before your divorce is final)?
5. Are you willing to create a new relationship as a co-parent?
If you have children, establishing a positive relationship as a co-parent means momentarily putting aside whatever interpersonal issues the two of you are having when it's time to focus on meeting the needs of your children. If you haven't already, take time to learn how to shape the first conversations the two of you have with your children about divorce into meaningful discussions that stress to your child feelings of safety, security and love.
https://www.weinbergerlawgroup.com/wp-content/uploads/2022/12/Weinberger-Divorce-Family-LAw-Group-LLC.-520-×-118-px1.png
0
0
Weinberger Divorce & Family Law
https://www.weinbergerlawgroup.com/wp-content/uploads/2022/12/Weinberger-Divorce-Family-LAw-Group-LLC.-520-×-118-px1.png
Weinberger Divorce & Family Law
2013-11-11 14:21:19
2013-11-11 14:21:19
5 Questions to Ask Yourself Before Filing for Divorce