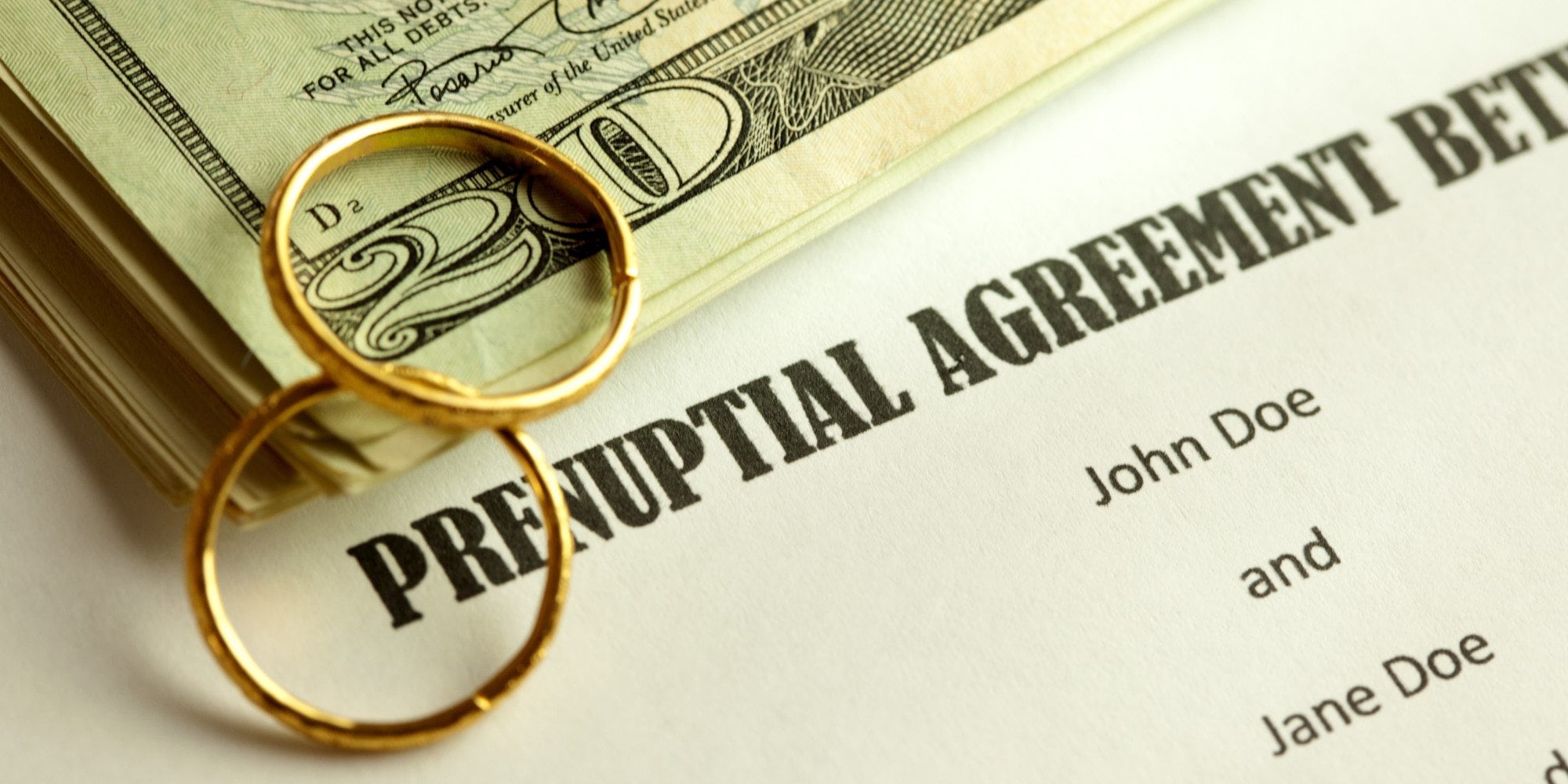 Prenuptial Agreements (Prenups)
About to take the leap into wedded bliss?
Our prenups safeguard your children, protect your assets and provide peace of mind in your marriage.
Prenuptial Agreements Help Protect Premarital Assets
If you are engaged to be married in New Jersey, a New Jersey Prenuptial Agreement (also referred to as a premarital or ante-nuptial agreement) can be an extremely important planning tool. In fact, preparing a Prenup prior to marriage is an effective way to protect your various assets and financial interests. In the event of a divorce, a New Jersey Prenuptial Agreement generally protects your premarital assets and can ensure that your property is deemed exempt from equitable distribution. But, a prenup can also outline a variety of other considerations, explain rights and obligations of each person in the event of divorce, and can even help keep your divorce offline. Because a prenuptial agreement is a legal document, consulting a family law attorney to help is advisable.
Find out why you should get a Prenup in this short video:
If you are considering entering into a New Jersey registered domestic partnership, you may also wish to modify your mutual domestic partnership rights and obligations by agreement. The New Jersey Prenuptial Agreement and Pre-Civil Union Agreement Act does not apply to agreements between registered domestic partners or to agreements between partners who are living together but are not currently in a formal legal relationship. For more information on modifying rights and obligations between cohabiting or domestic partners, see: New Jersey Cohabitation and Domestic Partnership Agreements.
A Prenuptial Agreement in New Jersey can be prepared to protect any asset, including:
Homes
Other Real Estate & Properties
Investment Accounts
Trusts
Business Assets
Foreign Assets
And more
In order to have a legally valid NJ Prenuptial Agreement, both parties must at least:
Fully disclose all assets;
Obtain independent legal counsel;
Enter into the NJ Prenuptial Agreement voluntarily;
Be afforded sufficient time to consider all the terms of the [New Jersey Prenuptial Agreement] prior to the marriage.
New Jersey Prenuptial Agreements can be tailored individually to suit any couple's needs or situation. If desired, a "sunset" clause may be included, which specifies the date that the entire Prenuptial Agreement will expire and no longer have any binding effect on either party. An experienced Prenuptial Agreement lawyer can advise you of all your options and draft the proper proper Prenup for you.
The Benefits of a Prenup
Many couples who enter into a Prenuptial Agreement find themselves litigating far less in the event of separation or divorce in New Jersey. By predetermining the treatment of their assets before marriage, an attorney preparing a prenuptial agreement can help divorcing couples avoid lengthy legal battles.
In addition to protecting premarital assets, a New Jersey Prenuptial Agreement can also determine the final disposition of financial issues such as:
Amount and term of alimony
Waiver of alimony
Asset values
Business interests
Division of complex financial security holdings
Division of stocks, bonds, and other investments
Divorcing couples are not the only ones who can benefit from a Prenuptial Agreement. When a couple decides to divorce, a New Jersey Prenuptial Agreement can also protect family assets that may be in danger. For example, a family that owns a business together may feel more comfortable with a Prenuptial Agreement. While it may not be the fiancée's preference, a prenuptial agreement can protect the family business from being subject to equitable division, should a divorce occur in the future.
When To Consider a Prenuptial Agreement
Whilst Prenups are recommended in a number of situations, it is strongly urged in New Jersey if you:
Own a business.
Anticipate receiving a significant inheritance or monetary gift.
Were previously married.
Have children from a prior relationship.
Have significantly more assets than your spouse.
Earn significantly more than your spouse.
Are the beneficiary of a trust.
Are marrying someone with significant debts or student loans.
Have particular concerns about your privacy.
If you are engaged to be married, it is important to know all of your legal options. Our highly experienced attorneys at Weinberger Divorce & Family Law Group, LLC can work with you to safeguard your property and monetary assets through careful premarital planning and give you peace of mind through your marriage. Contact us today to schedule your consultation.