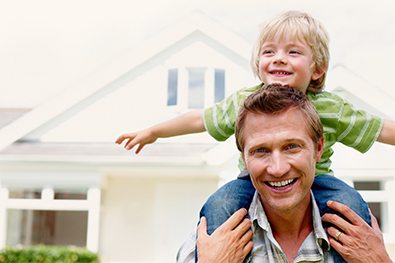 Divorce With A Special Needs Child
Reasons to Tell Your Divorce Lawyer About Your Special Needs Child
If you're contemplating separation or divorce in New Jersey or are already in the process, it may be one of the most challenging experiences in your entire lifetime. You're likely concerned about finances, the future, and your children. If you have a special needs child, your stress is likely multiplied exponentially.
Because having a special needs child changes everyday life, your finances, and your future, it's imperative to tell your divorce lawyer all about your child. An experienced NJ divorce lawyer will protect your special needs child for a lifetime.
If you are wondering why your divorce lawyer needs to know about your special needs child, here are 4 reasons:
1. Finances & Legal Expenses
If you are your child's primary caretaker, you may be unable to work and earn an income to provide for yourself and your child.
Marital property division in divorce will likely be affected.
Child support can end at 18, 19 or when the child graduates from college, but support will end, with no exceptions at age 23; you may need to explore other avenues for continuing support.
New Jersey state child support guidelines do not take into consideration special needs.
Direct child support payments may interfere with SSI and Medicaid eligibility. In kind or direct payments to medical and service providers or to a trust may protect governmental benefits. When a Special Needs Trust is created, it is important to designate such a trust to only be used for expenses outside of basic needs. These can include large items like special camps, caretakers, and extraordinary medical expenses, and smaller items like cable television or vacations.
There may be ongoing legal expenses when your child attains the age of 18 – a guardianship proceeding may be necessary. Not only will you have to pay for your own legal fees, but you will need to pay for experts and the Court appointed attorney as well.
There may be ongoing legal expenses even before a special needs child reaches the age of 18. It may be necessary to hire an educational lawyer to address services provided to your child through their school system.
Consideration of ongoing medical insurance and life insurance is necessary. Life insurance will likely need to be directed into a Special Needs Trust to avoid the loss of government benefits.
2. Custody and Visitation in New Jersey
Often special needs children need consistency and would not do well switching homes and caretakers.
They may not understand time and fear that they will not see their other parent again.
Medical insurance usually only pays for one set of equipment so medical equipment may need to be shared or stay in the main residence.
If your special needs child is to travel between homes, consider who will accompany the child.
If one parent is the main daily caretaker, the other parent may not understand the routine, care, and what it takes to care for the child on a day-to-day basis.
Would a parenting plan help? Will the non-custodial parent administer medicines, attend doctors' appointments, and follow a daily schedule?
Should the non-custodial parent have legal custody? Legal custody refers to medical, educational, religious, lifestyle, and general welfare decision-making.
Which parent will choose caretakers? Will these caretakers be permitted in the non-custodial parent's home?
There may come a point where residence in either parent's home is not appropriate or feasible. Consideration will need to be made as where your special needs child must be placed (i.e. a psychiatric facility, group home, nursing home).
3. Your Other Children
Your other children will likely need a different plan for child support, physical custody, and legal custody.
It's important to focus on your other children as well your special needs child. It may be essential to set up a parenting time plan wherein the non-special needs child has "separate" time with each parent so that they do not feel ignored.
4. Estate Planning in New Jersey
When going through divorce, it's important to update your estate plan.
You likely will need to change named trusted helpers such as trustees, executors, power of attorney agents, and guardians.
Be sure to let your estate planning attorney know that you have a special needs child. It's likely that the plan you have for your special needs child will be very different than the plan for your other children.
A Special Needs Trust or Supplemental Needs Trust should be considered to protect SSI and Medicaid eligibility and provide for your child.
An Experienced Divorce Lawyer Will Protect Your Special Needs Child for a Lifetime
When you are telling your divorce lawyer about your children, specifically your special needs child, be sure to explain what your typical day – week – month is like. Your child may need a heightened level of support for a lifetime and the time for that planning is now, while you are negotiating divorce terms.
If you need an experienced attorneys to help or have any questions or concerns about planning for your special needs child during divorce, please contact our office for an consultation. We look forward to assisting you.