Irreconcilable Differences Grounds for Dissolution of NJ Civil Unions, Court Rules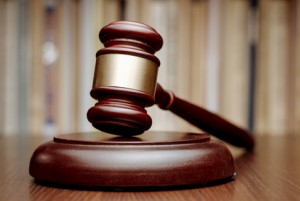 When same-sex couples entered into civil unions in New Jersey make the decision to end their relationships, they have the same rights as divorcing married couples to file for their dissolution on the "no-fault" grounds of irreconcilable differences, a New Jersey trial judge ruled in an opinion released this week.
As the New Jersey Law Journal reports, Ocean County Family Judge Lawrence Jones held in the case Groh v. Groh that a lesbian couple could rely on irreconcilable differences to sever their legal ties. This decision comes after almost a decade of uncertainty over the issue, largely because when New Jersey's civil union statute was signed into law, it did not list irreconcilable differences as a ground for civil union dissolution. This was because the ground was not yet approved for New Jersey divorces.
To understand why this recent court decision is so important, it is helpful to take a look back at what was happening at the time civil unions were first established in New Jersey. In 2006, the civil unions law came about as a direct result of a NJ Supreme Court case Lewis v. Harris which ruled that same-sex couples should have the same rights, benefits and responsibilities as married heterosexual couples. Civil unions were viewed as a legal equivalent to marriage for same-sex couples (since same-sex marriage was banned at the time in New Jersey); later in 2006, the NJ State Legislature passed a civil union bill outlining these relationships. In the actual wording of the statue, the civil unions statute listed grounds for dissolution that were virtually identical to the grounds married couples could choose when filing for divorce. Here is a comparison:
The civil union bill was signed into law by Gov. Jon Corzine on Dec. 21, 2006, one day after the Legislature passed it. The civil union law makes no mention of irreconcilable differences but, as Jones pointed out in his ruling in Groh v. Groh, that basis for divorce was not available to married heterosexual couples at the time either. In a quirk of coincidental timing, citing irreconcilable differences in divorce was actually approved several weeks later in a separate bill signed Jan. 20, 2007. Despite the fact that a civil unions law had just been passed (and did not include irreconcilable differences), the Legislature never took action to amend the civil unions law to include it.
As couples established civil unions and some eventually moved to dissolve them, this lack of language in the statute caused confusion. Could same-sex couples cite irreconcilable differences or not? In 2007, New Jersey's Administrator of Courts issued a letter directing the Courts to accept complaints grounded in irreconcilable differences, but the issue remain muddled because the wording of the civil unions statute remained unchanged.
With the ruling in Groh v. Groh, the courts have provided clarity at long last as to the legality of irreconcilable differences in NJ civil union dissolution cases. Same-sex marriage is now legal in New Jersey, but thousands of couples in the state remain in civil unions. Now these couples can have the same assurance that if they make the decision to end their relationship, the more readily available option of "no fault" dissolution is equally available to them.
Are you in a civil union and have questions about your options in filing for a dissolution? Please contact us to schedule your initial attorney consultation.
https://www.weinbergerlawgroup.com/wp-content/uploads/2022/12/Weinberger-Divorce-Family-LAw-Group-LLC.-520-×-118-px1.png
0
0
Weinberger Divorce & Family Law
https://www.weinbergerlawgroup.com/wp-content/uploads/2022/12/Weinberger-Divorce-Family-LAw-Group-LLC.-520-×-118-px1.png
Weinberger Divorce & Family Law
2015-01-22 19:46:31
2021-09-27 10:05:03
Irreconcilable Differences Grounds for Dissolution of NJ Civil Unions, Court Rules